You have probably heard of life coaches, sports trainers, and mentors.  Usually, these words are referring to our physical strength, mental or emotional health or long term life goals.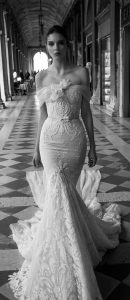 The Anderson Alterations Academy teaches students the skills they need to become a top notch bridal alterations specialist.  But it's a whole lot more than just an online video school to learn sewing skills. It's a mentoring, coaching and training program all in one.  
This Academy is all about mentoring each student with one on one zoom time.  Dee Dee Anderson is a personal mentor who encourages and makes suggestions for each project the student is working on. She helps talk them through the intimidating first attempts of working on a wedding dress. Sometimes a student or graduate will have a dress come their way that is difficult.  They can schedule a zoom and discuss the fitting and construction issues with Dee Dee. She is always there to support her students and former students.
The Anderson Alterations Academy is also focused on being a Career Coach.  During zoom conferences, students discuss their life situations, dreams and career goals.  Some of the homework also covers career and business philosophy, and learning to work and cooperate with bridal shops. Dee Dee Anderson helps guide her students and suggest career possibilities that will lead them to their goals.    
Lastly, and most importantly, the Academy trains the students on how to do bridal alterations in a professional, high quality, and beautiful way. Helpful shortcuts and speed tips are shared. All students must practice skills until they feel confident doing each new task. Business ethics are also discussed. Homework and testing are also part of the program.  Students will learn all the skills necessary to become an amazing seamster.
Bridal alterations specialists are highly sought after and there is a real shortage in the industry. The students learn how to handle this unique situation with poise and integrity.  There is simply way more work available than can possibly be done by one person. Learning to say "No." gracefully is part of having a bridal alteration career. This is also why they are paid so much more than any other sewing career. Supply and demand : more seamsters are retiring and very few people are replacing them. This has caused a real crisis in the bridal industry. You will be well compensated if you are well trained.  
If you have considered a career in sewing, take a look at The Anderson Alterations Academy. You can schedule a free one on one zoom with Dee Dee and discuss any questions you may have.  No pressure will be put on you to enroll.