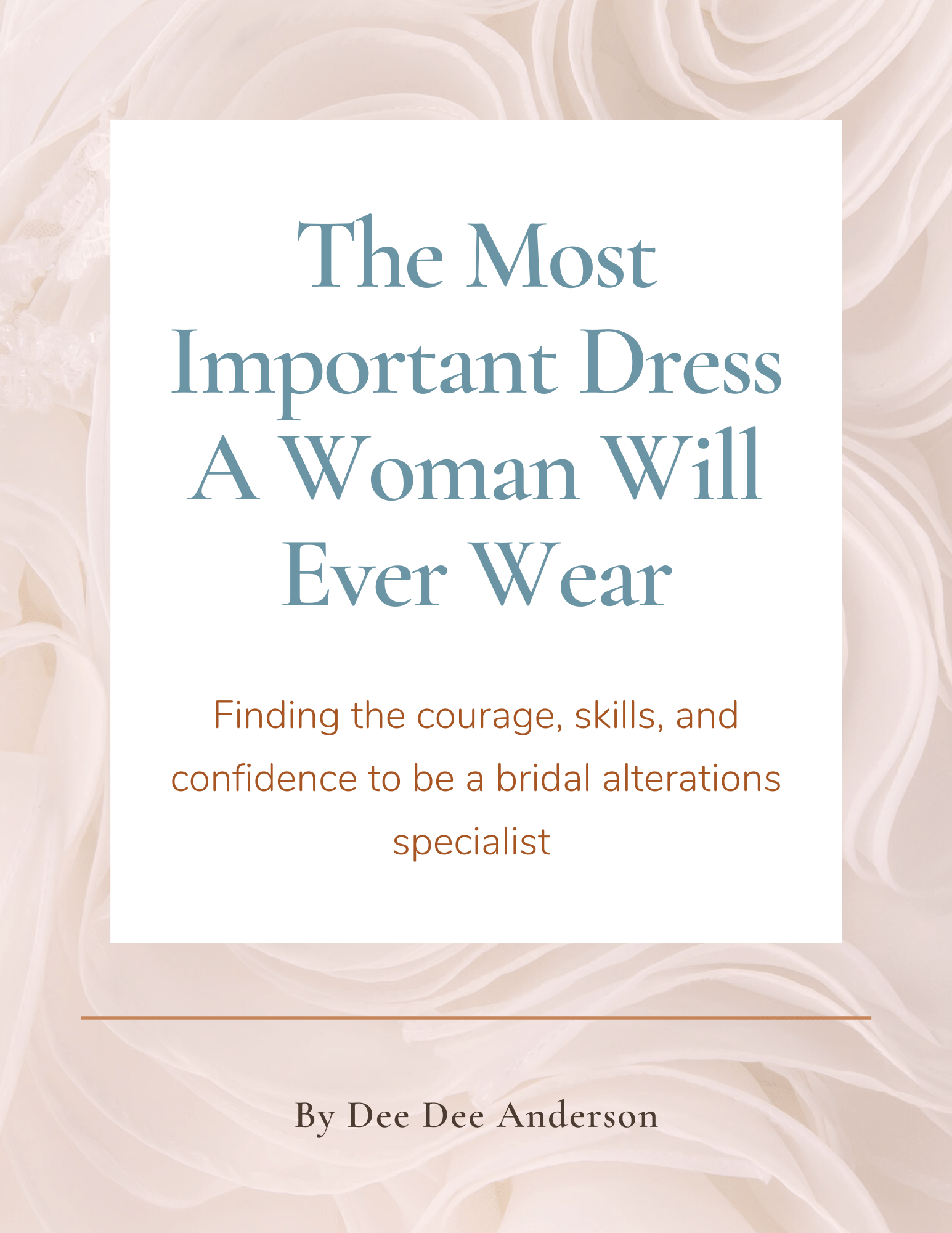 View the Preview Below …plus Check your FREE Bonus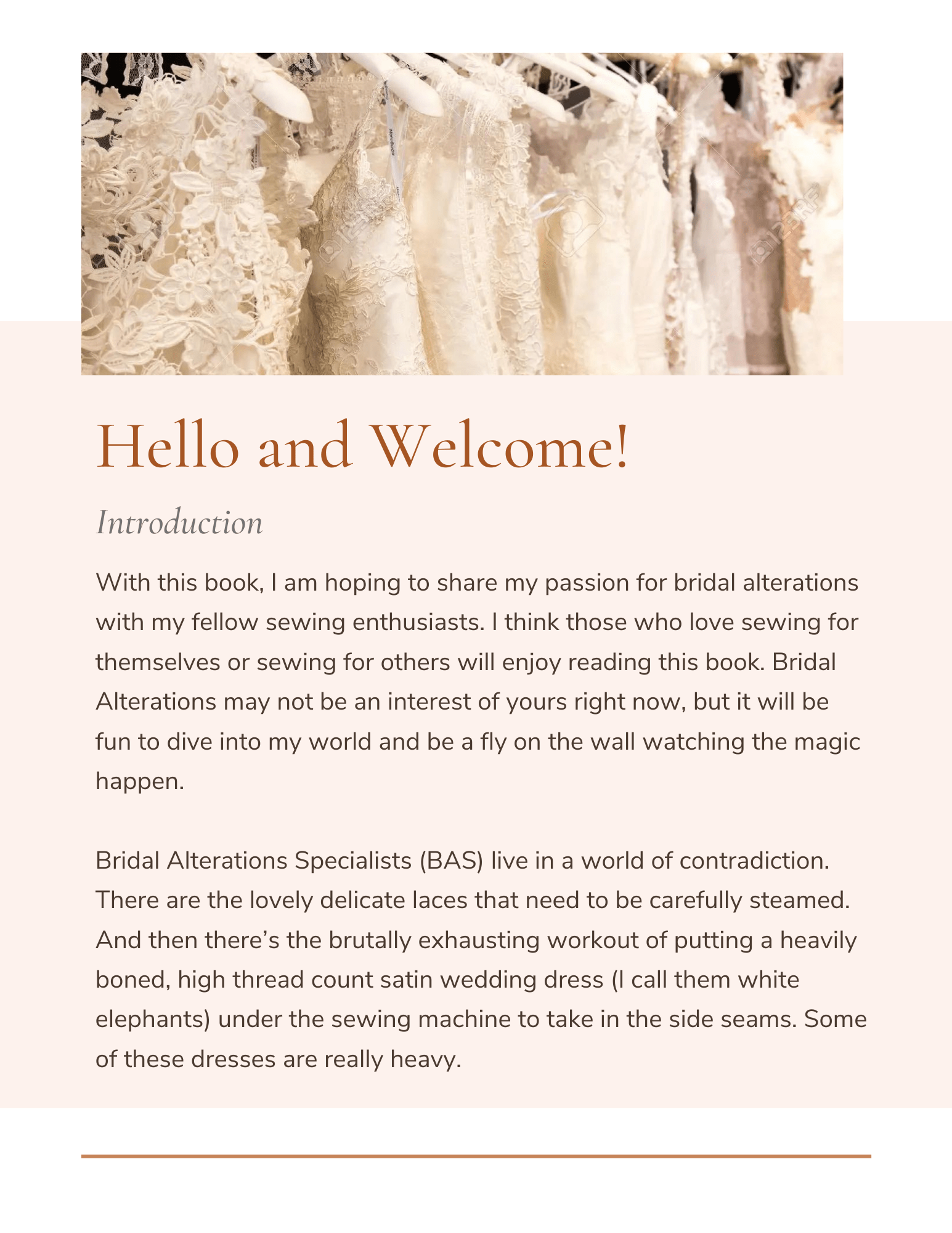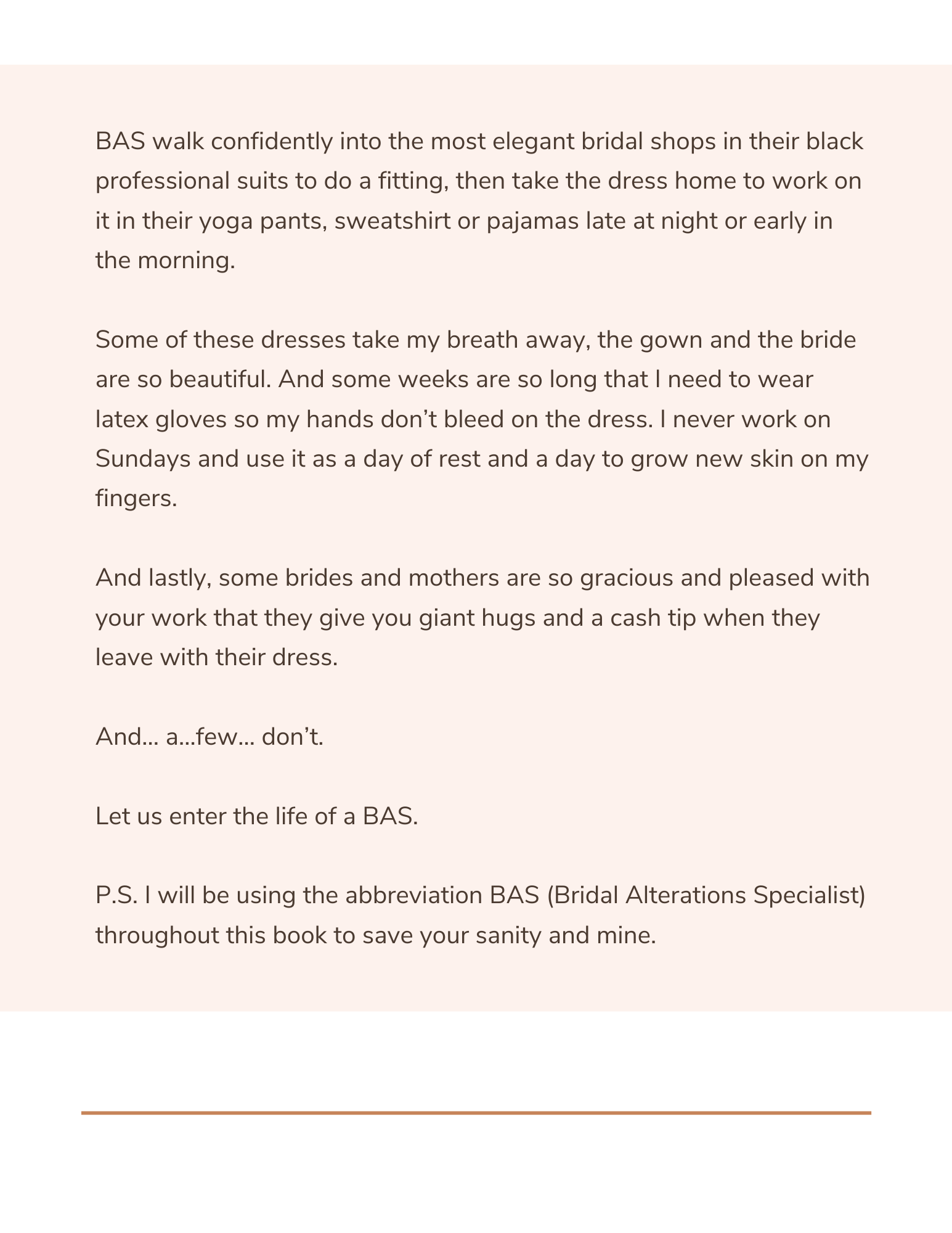 Get both the ebook & audiobook now for only $7.95!!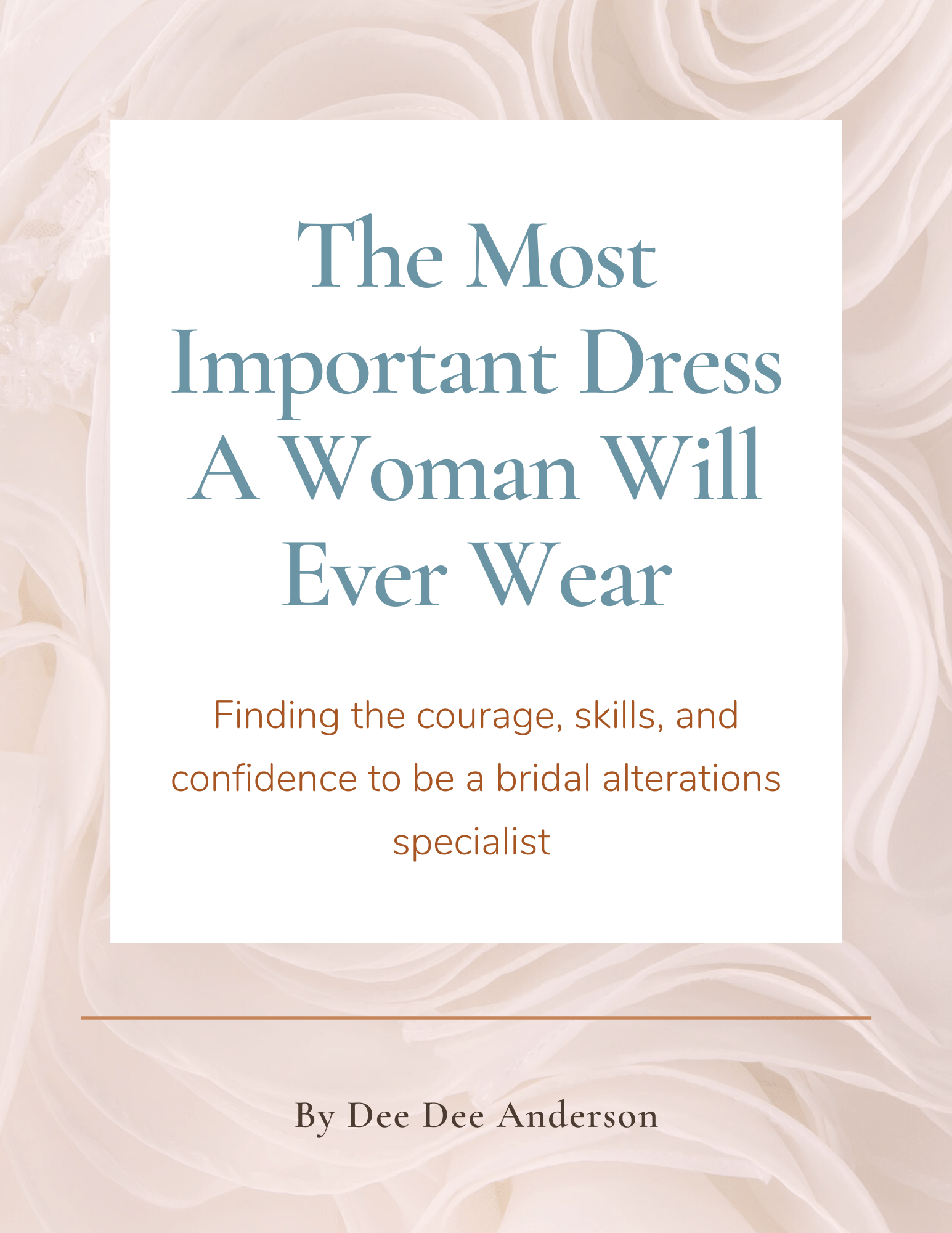 An ebook about what it takes to be a Bridal Alterations Specialist. Learn the skills and knowledge you need in order to start a successful career in bridal alterations. Dee Dee Anderson explains the business of bridal alterations with anecdotes and helpful knowledge.
For a limited time get a FREE master class on mending english netting worth $95 included with your purchase!!!