Welcome to The First Annual Bridal Alterations Symposium!
Altering and creating off the shoulder sleeves and straps
Hosted by The Anderson Academy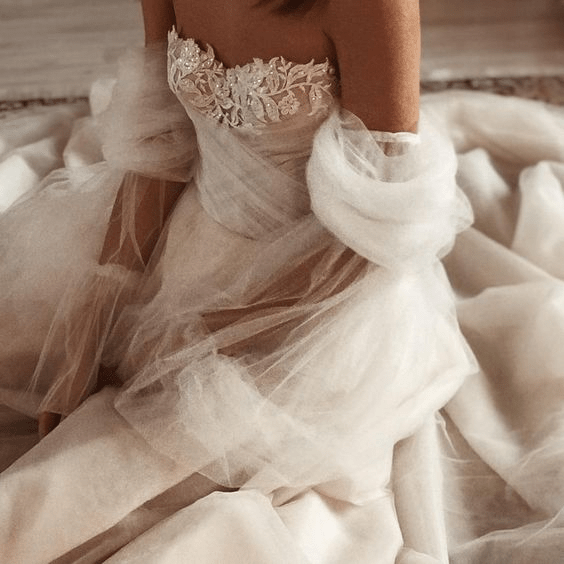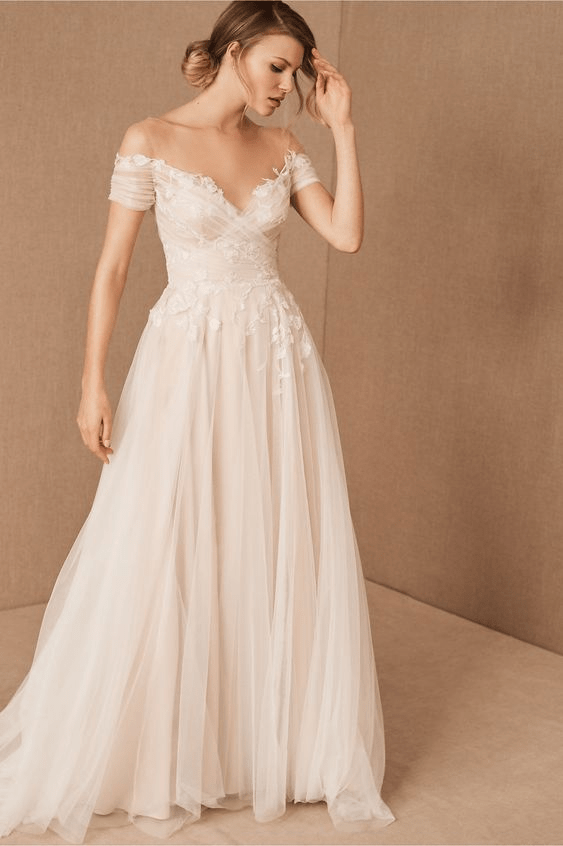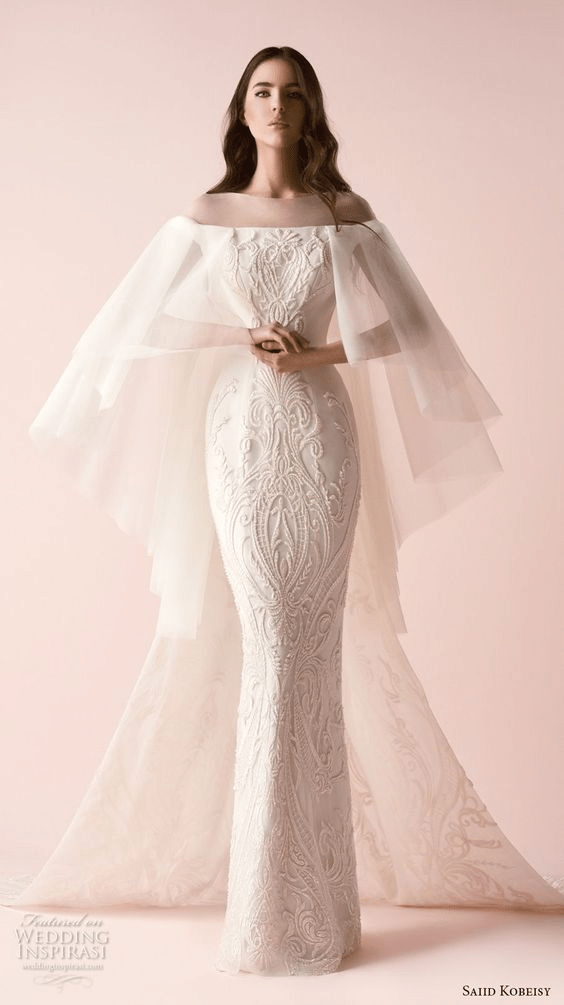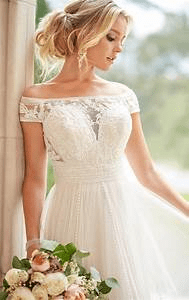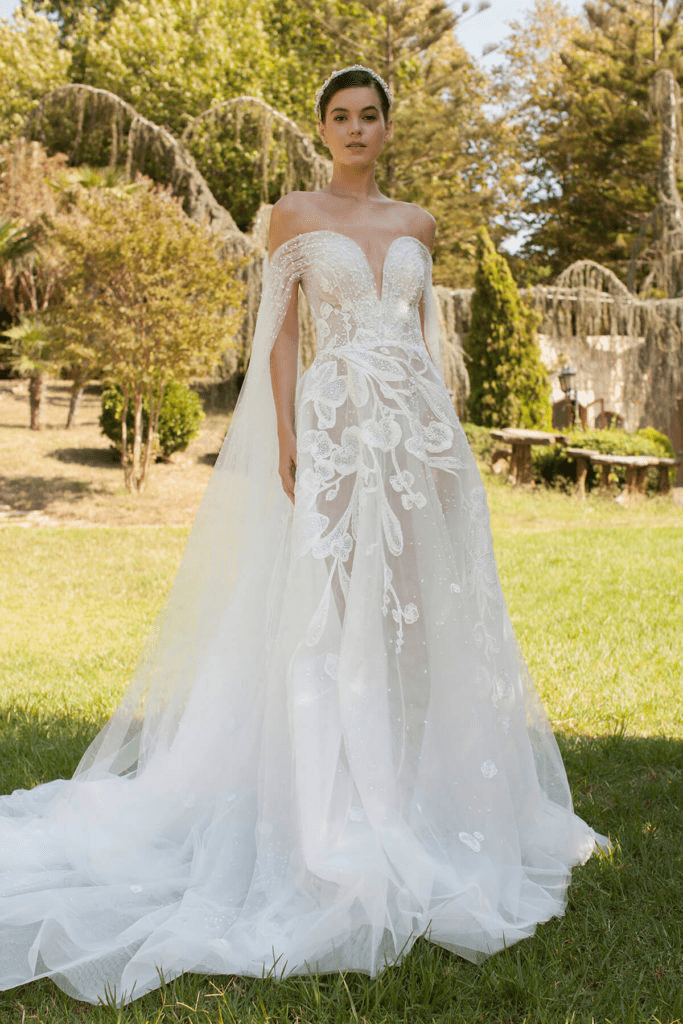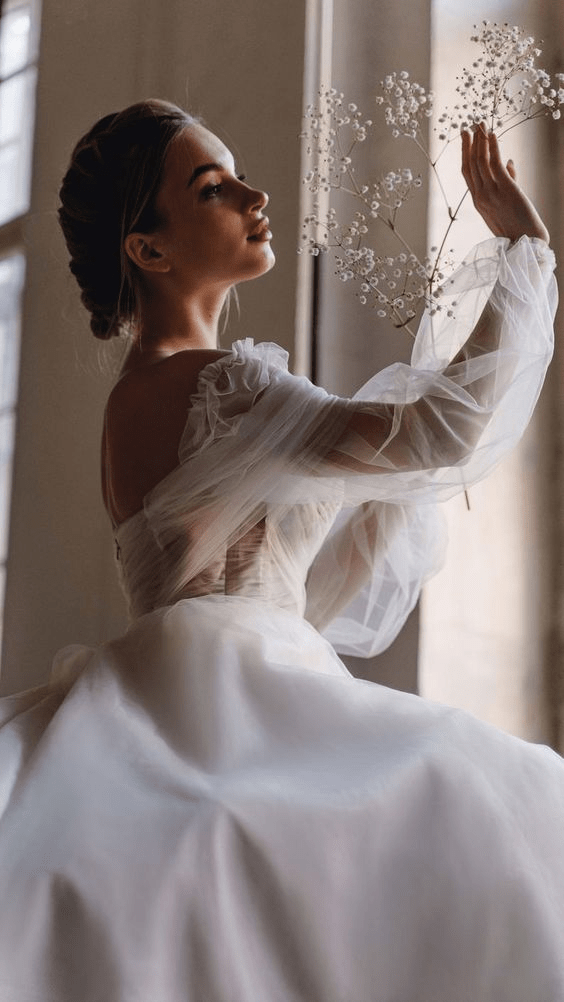 Off the shoulder sleeves are all the rage thanks to Megan Markle's beautiful wedding dress.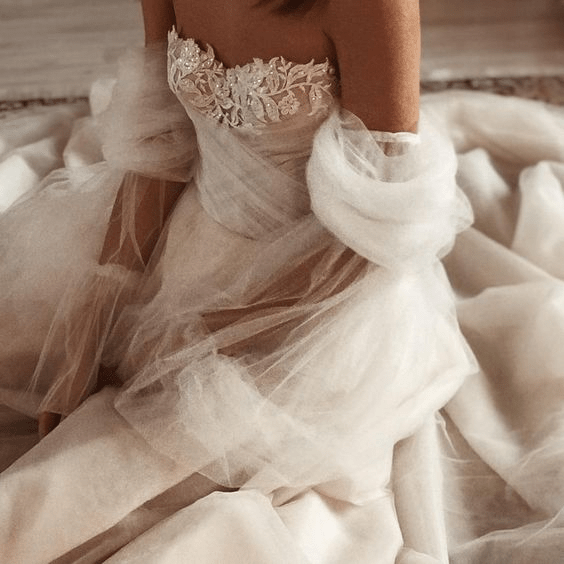 We seamsters also know why there isn't a single picture of her with her arms raised. You all know what a struggle it is to get these brides fitted for off the shoulder sleeves and straps. They feel like they are in a straight jacket.  This is a real fitting problem. Part of the problem is educating the brides on the realities of these straps and sleeves, and part of the problem is adjusting the sleeves to give the maximum arm movement possible. It's a hard compromise to make the bride happy.
The goal of this Symposium is for everyone who attends to feel confident about off the shoulder alterations and to have fun attending a live webinar with their fellow seamsters and learning from some of the best in the field.
Altering an off the shoulder gown – By Dee Dee Anderson
Adding a detachable off the shoulder sleeve to a strapeles gown – By Dee Dee Anderson
Adding a Detachable off the Shoulder Ruffle Strap to a Straples Gown – By Dee Dee Anderson
How To Add Drape Sleeves – by Brenda LaBolt
Brenda was so generous to share this YouTube. Please thank her in her comments sections of the video!
How To Add Beads and Lace Off The Shoulder Strap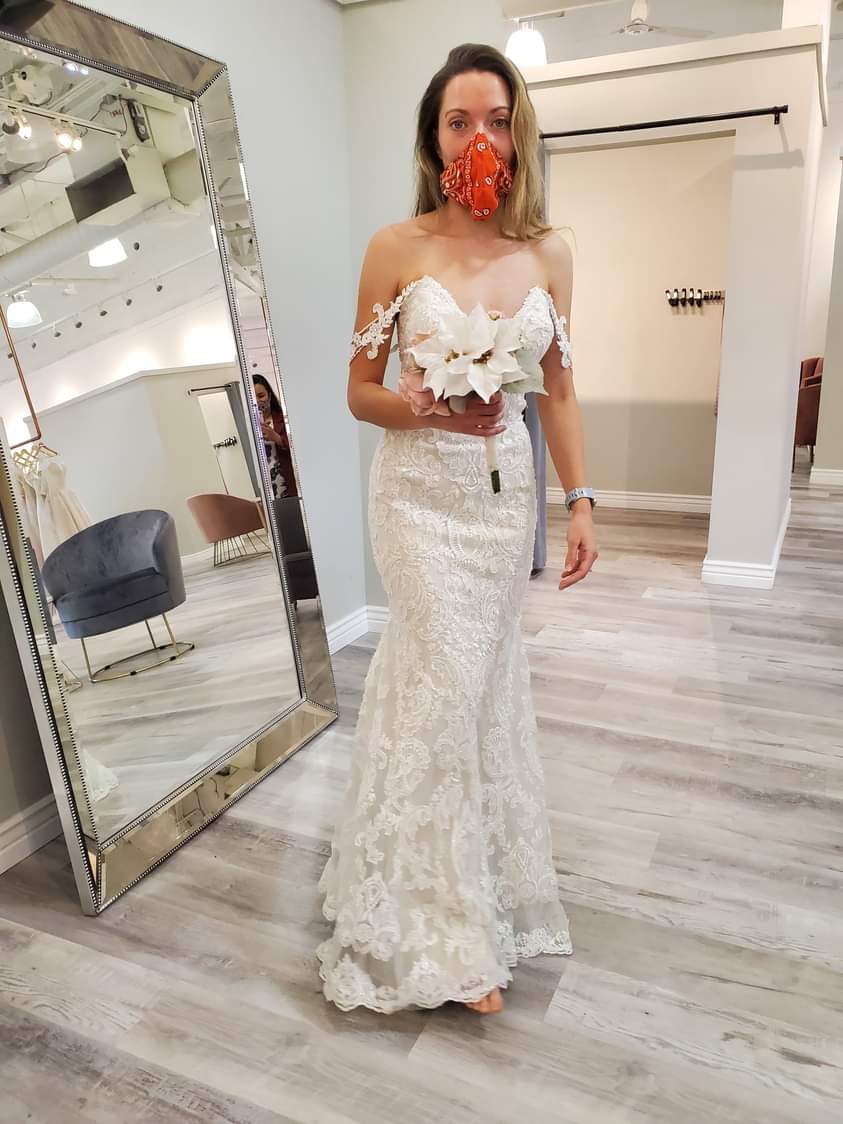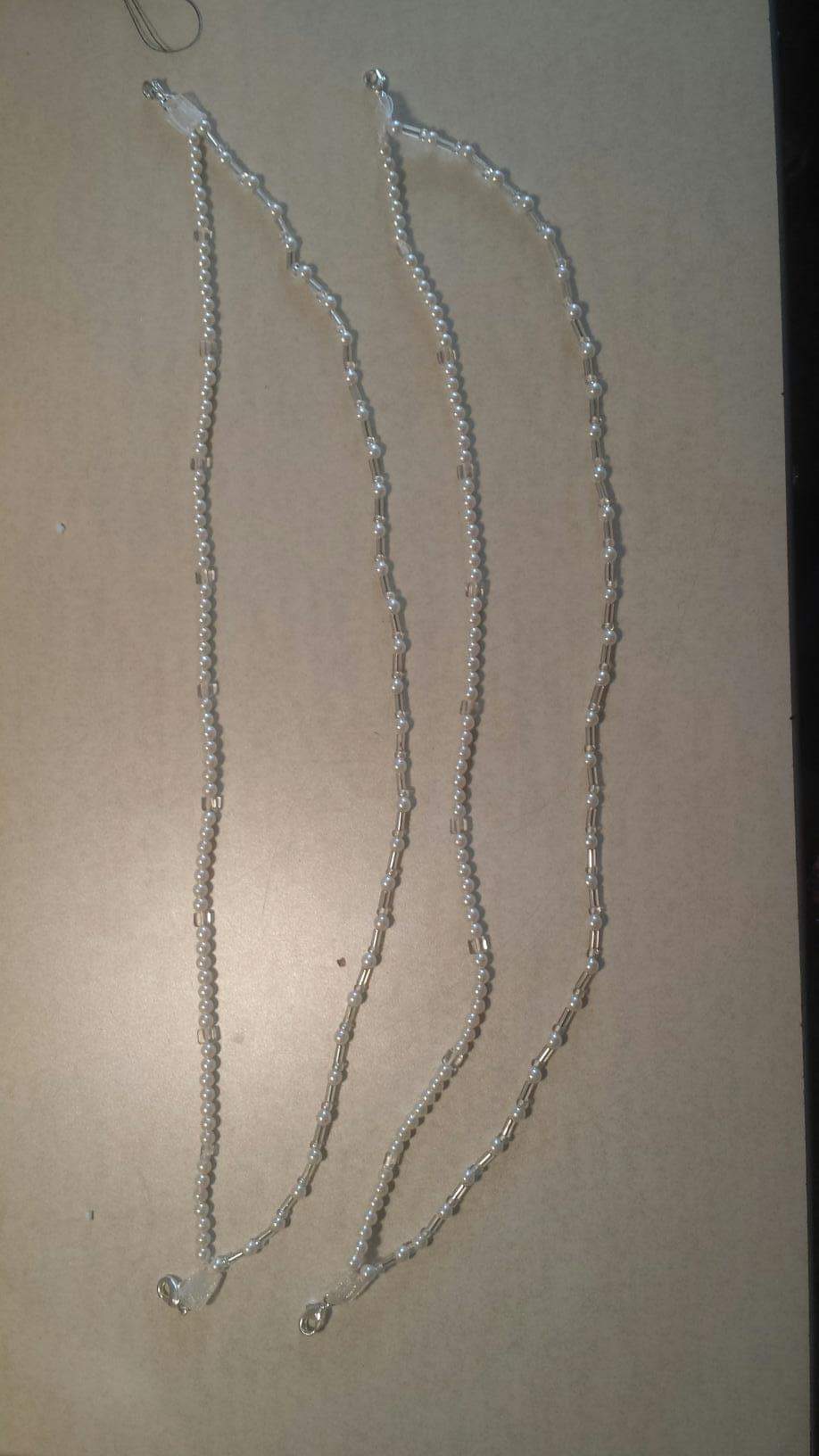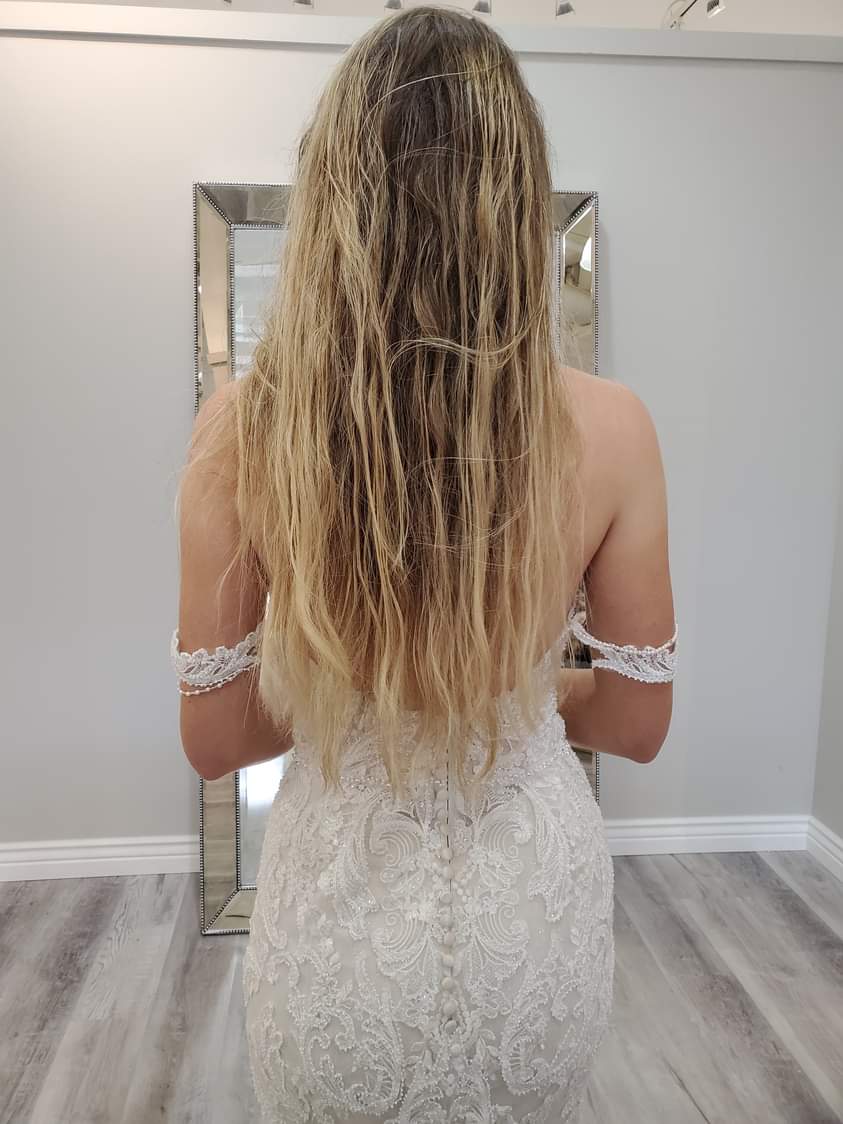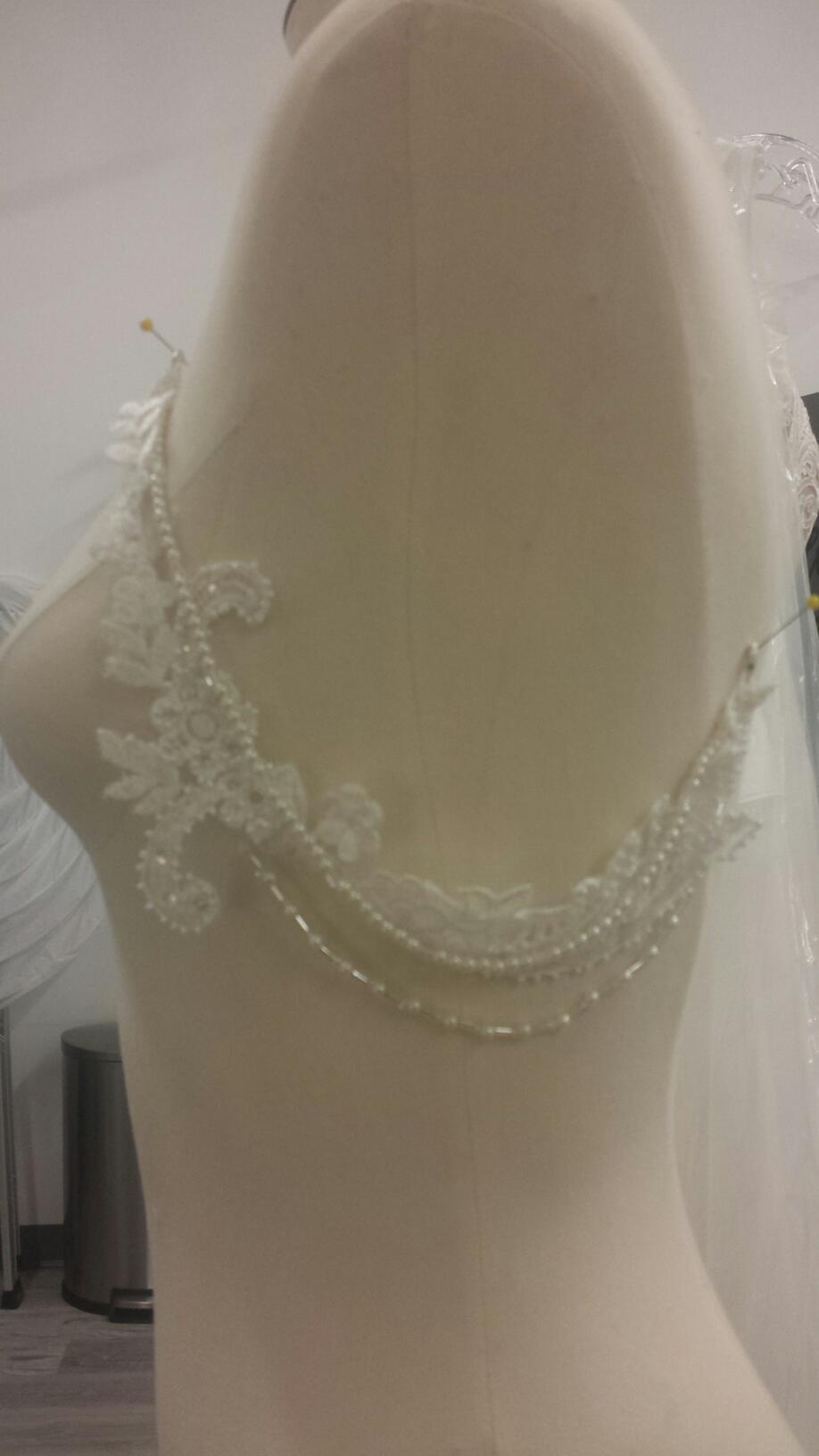 It measures 15″. She came up with the adding lace idea in her sleep. One of our expert guests, Adrianne Gonzales, created this. We can ask her more questions about it at the live webinar. 
Expert Guest Panel
We have some amazing expert bridal alterations specialists who have generously agreed to answer questions about off the shoulder alterations.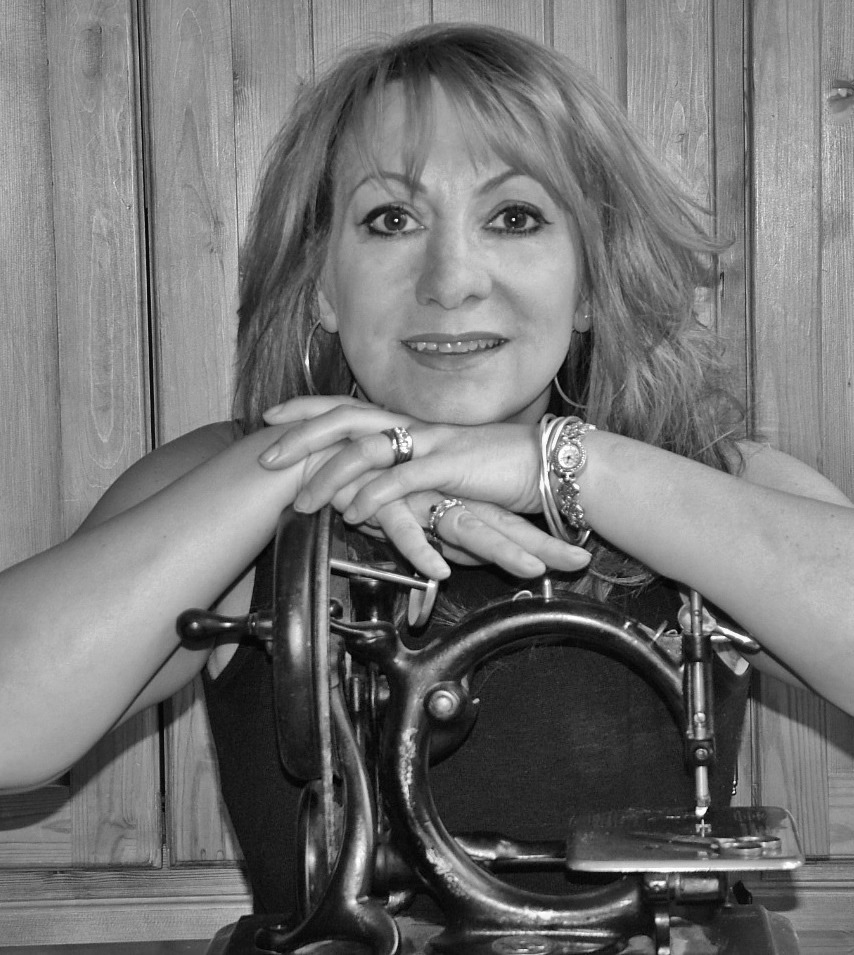 Sarah Ellen Harbour
Sarah Harbour is an author and seamstress with a career in bridal that spans nearly 30 years. After a completing a diploma in fashion & design Sarah went on to work in a couture bridal shop crating bespoke gowns for brides. With the industry switching to favor more popular manufactured gowns Sarah's skills turned to bridal alterations. With sewing know-how almost becoming a lost art Sarah decided to put pen to paper and write "Bridal Alteration Techniques" to accompany her "how to" books on bridal shops.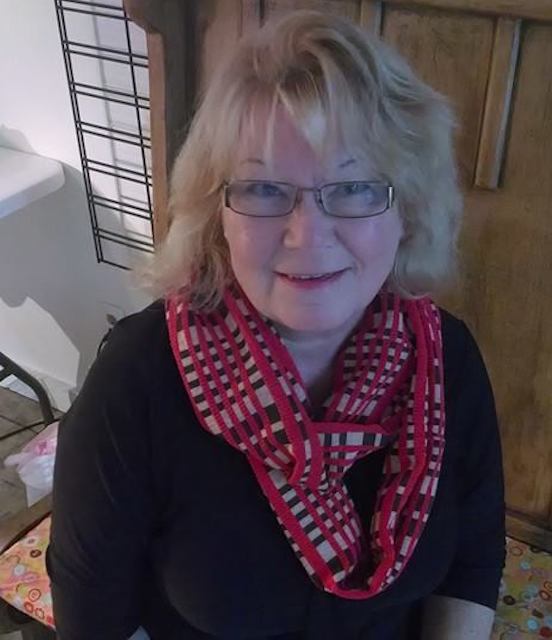 Diana Casey
For nearly 3 decades, Diana Casey, The Sewing Lady, has combined warm, Midwest hospitality with years of experience to provide each bride the exceptional customer service she deserves. The Sewing Lady is a place where a dream came true for the owner and dreams come true daily for her customers.  Diana specializes in customizing gowns. This has now led to sharing her talent with the bridal industry, introducing her Bridal Industry Wholesale site on Facebook for bridal stores.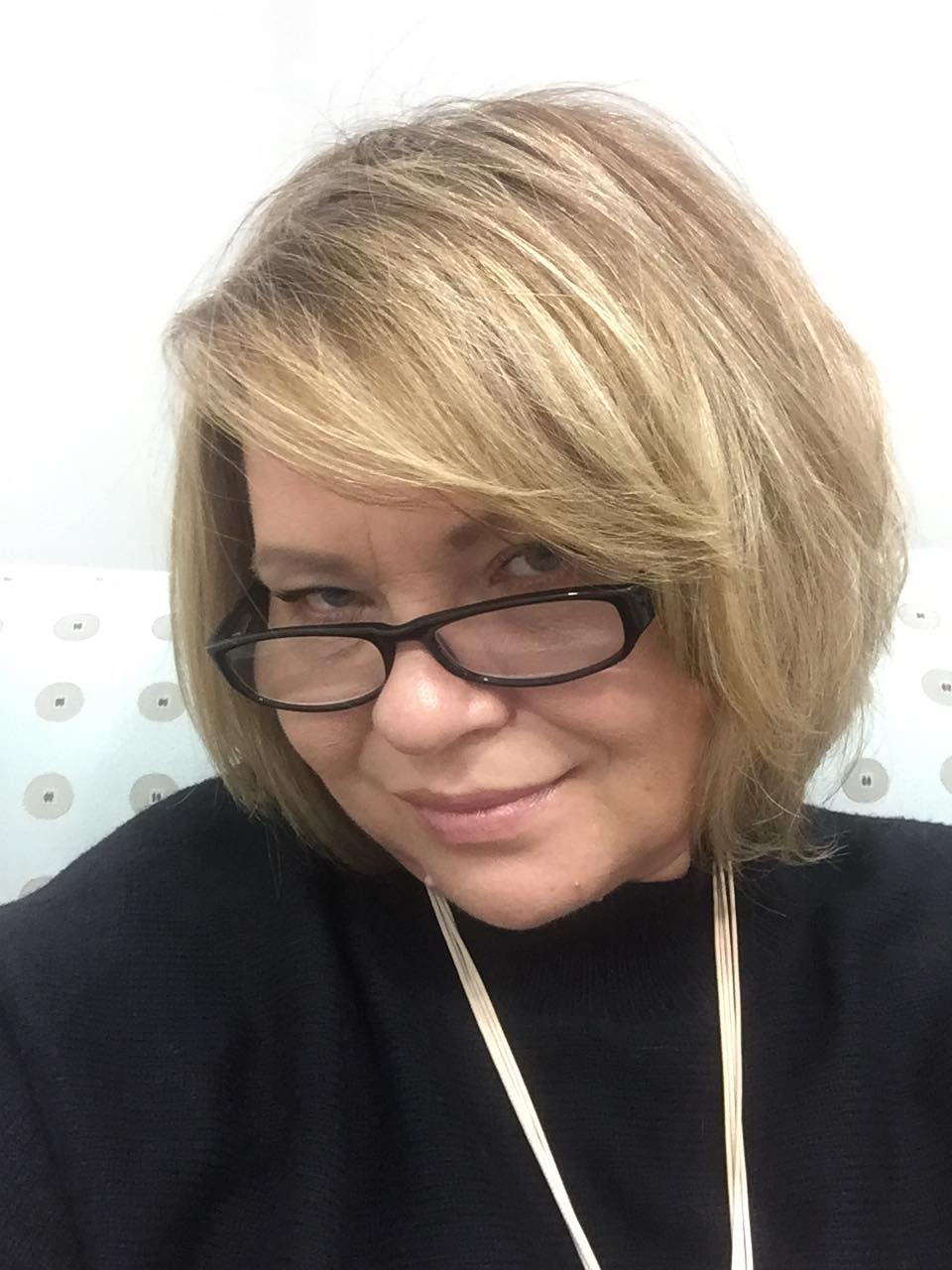 Victoria Nikitina
Tailor professional with extensive knowledge of the bridal fashion industry, offering more than 25 years of experience in tailoring and designing and constructing clothing for clientele. Enjoys helping customers find the best fit for their body type and building customer loyalty. She is a professional at sketching and pattern making. Also, she is fluent in Russian and Ukrainian.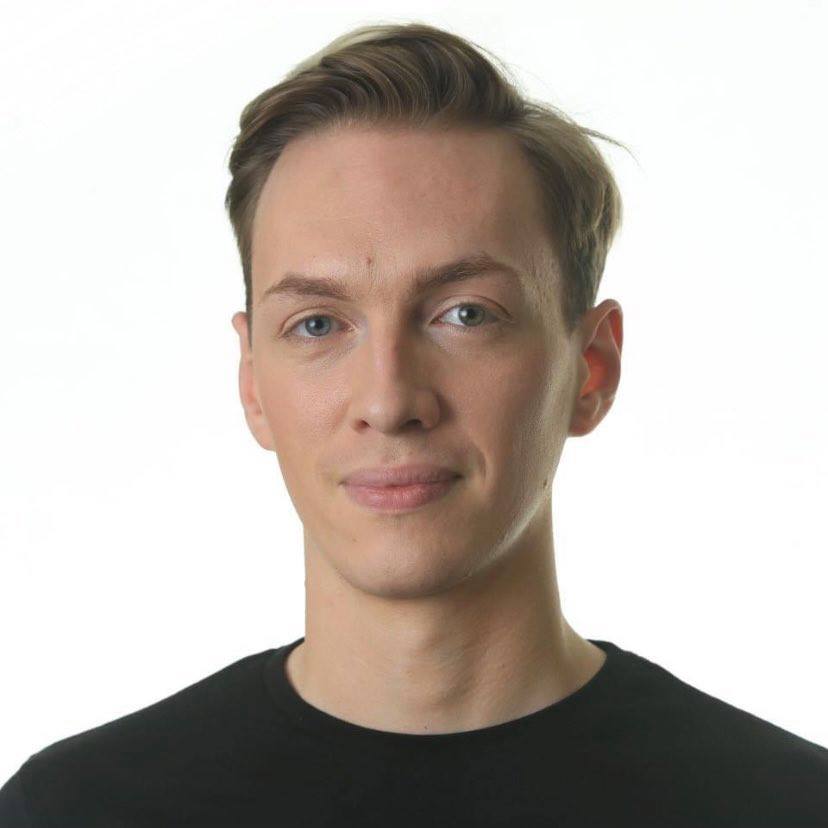 Ben Shallow
Ben is the co-owner and creative director at Nortier Shallow Bridal Couturier (based in the UK) and has been working in the bridal industry since 2012. Ben studied for a National Diploma in fashion design and garment construction and specialises in pattern drafting. He finds that he brings a lot of this knowledge into the process of alterations. Ben quite enjoys unpicking lace hems and appliqués but doesn't have the patience for hand beading!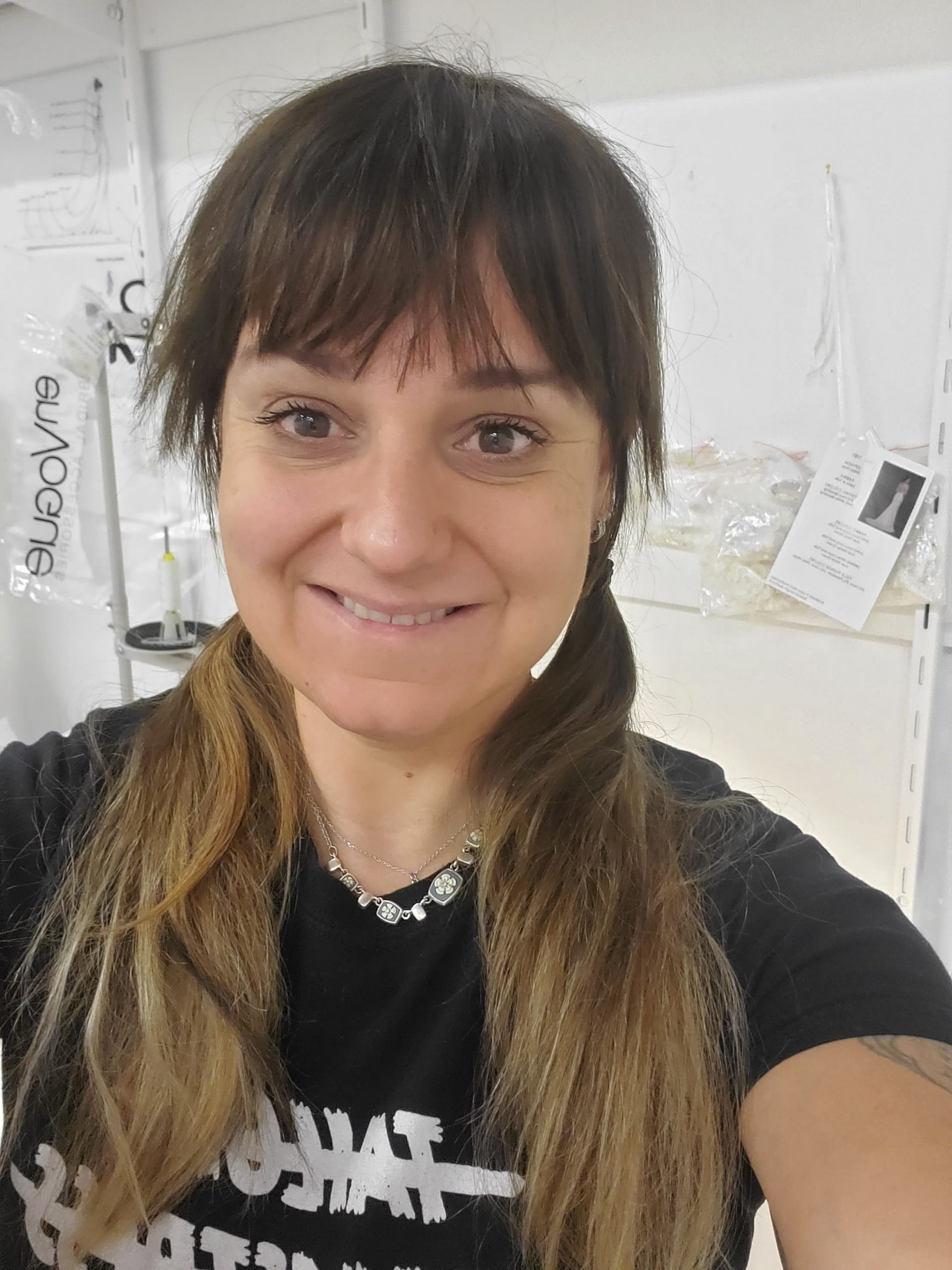 Kirsten Gilbert
I began sewing at age 19. I was fortunate to apprentice under a bespoke tailor for a year before he closed his shop. I have done wardrobe for Natalie Cole, Lady Gaga, Justin Timberlake, John Cleese, the Goo Goo Dolls, Blues Traveler, Doobie Brothers, Larry Fitzgerald- just to name a few!
I took my 1st wedding gown alteration eleven years ago and I was absolutely hooked. It was all I wanted to do. I had over 140 dresses last year.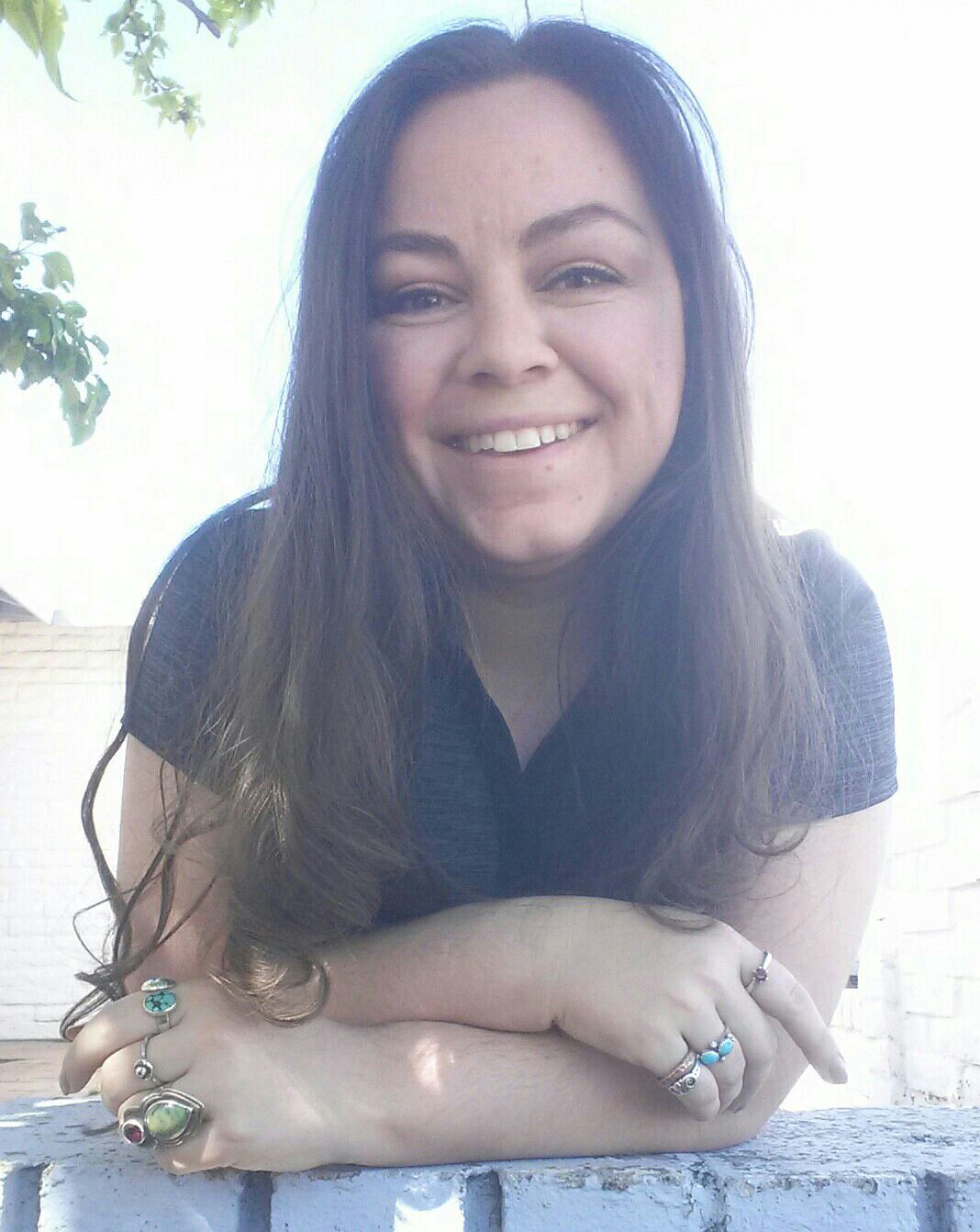 Adrienne Gonzales
Adrienne is a seamstress located in Phoenix, AZ, USA with experience in standard alterations, production sewing, pattern making & prototyping currently focusing in bridal. Speciality in beadwork & design changes. Education –BSD Arichitecture & Environmental Design, Arizona State University Hands on apprenticeship in standard alterations and bridal 2 years