Pregnant and Getting Married!
I received a phone call from a mother of bride.  Her daughter was 7 months pregnant and getting married in 2 weeks. They were frustrated with the gown shopping process.  The salesgirls were putting this bride in huge dresses that would require the entire dress to be re-made.  They also wondered what style of dress would be easiest for me to alter.
I told them to get the dress that the bride absolutely loved and get it in the size that fit through the shoulders.  I would rather let out the waist than to refit the entire bodice. I also said that lace would be easier to disguise extra seams.  A plain dress would be harder to camouflage adjustments.
They went shopping again and found a beautiful dress that the bride loved.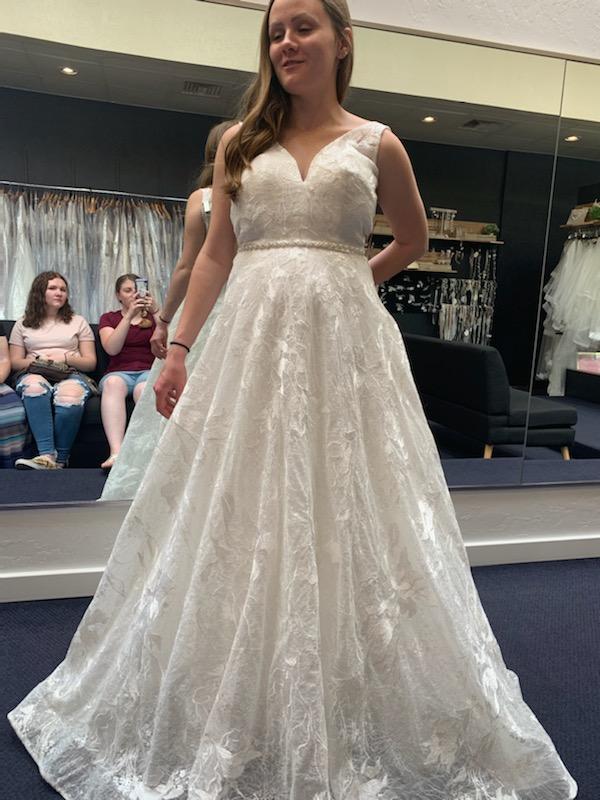 It had a waist seam and full A-line skirt. No gathers or pleats at the waistline.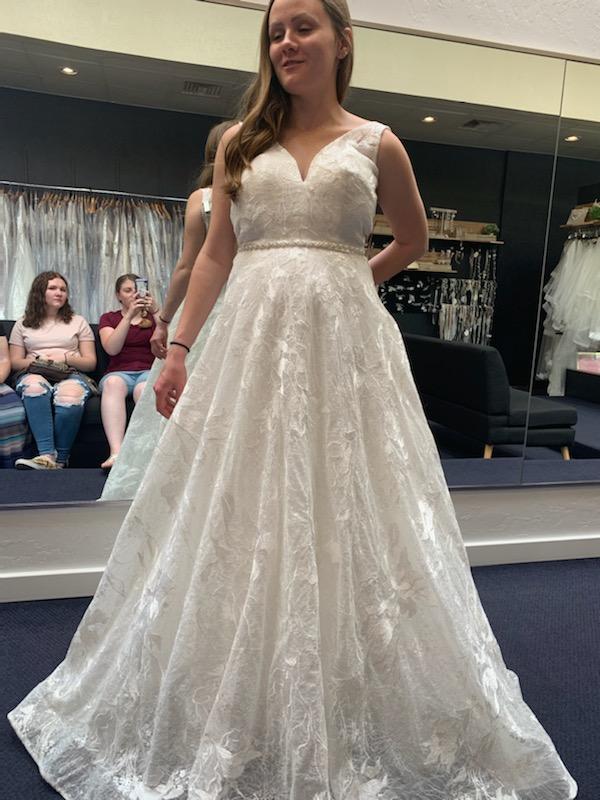 It of course did not zip up at all and the back looked a mess.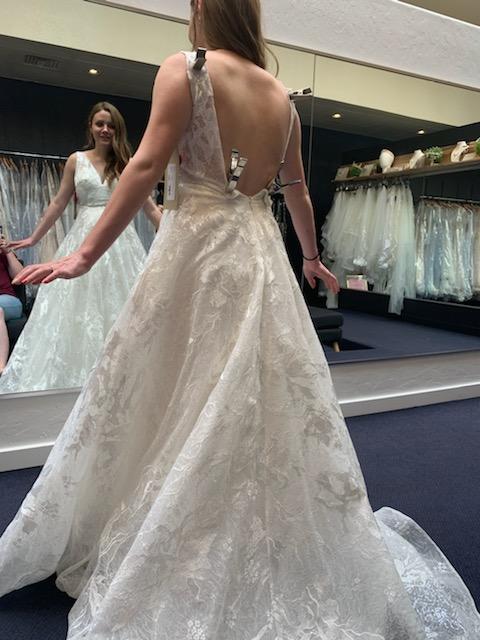 I measured how much I needed to add to the side seams and pinned the hem.
I told them it would take 2 fittings, one to get the dress zipping up, and the other to shorten the straps and make any other refinements needed.  Then I got to work.
The bodice needed to be raised 1" in the front to accommodate her tummy.  I also needed to add at least 1 ½" width to each side of the bodice.
I decided the best way to make the skirt fit the newly sized bodice was to hem from the waist. The A-line skirt widened as I trimmed the skirt down from the waist.  I allowed for the 1" that I raised the bodice when calculating my hem length. I kept adjusting the front of the skirt tapering the waistline back to the original skirt slightly beyond the side seams.  If I had needed more width in the skirt waist, I would have continued trimming the taper of the waist back to the original till it fit perfectly.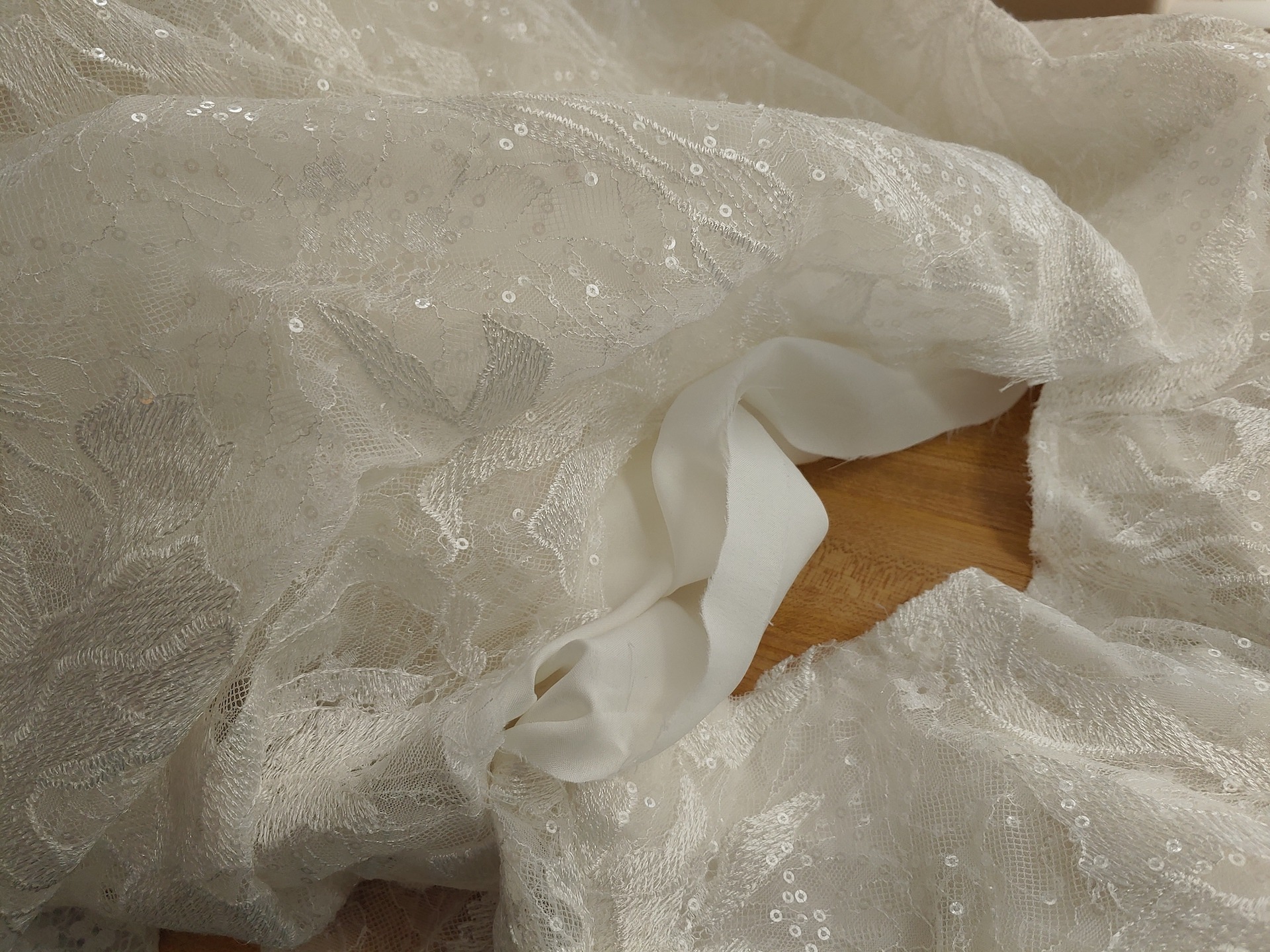 I added the lace that I trimmed from the hemming to the side seams and was able to get the 1 ½" on each side.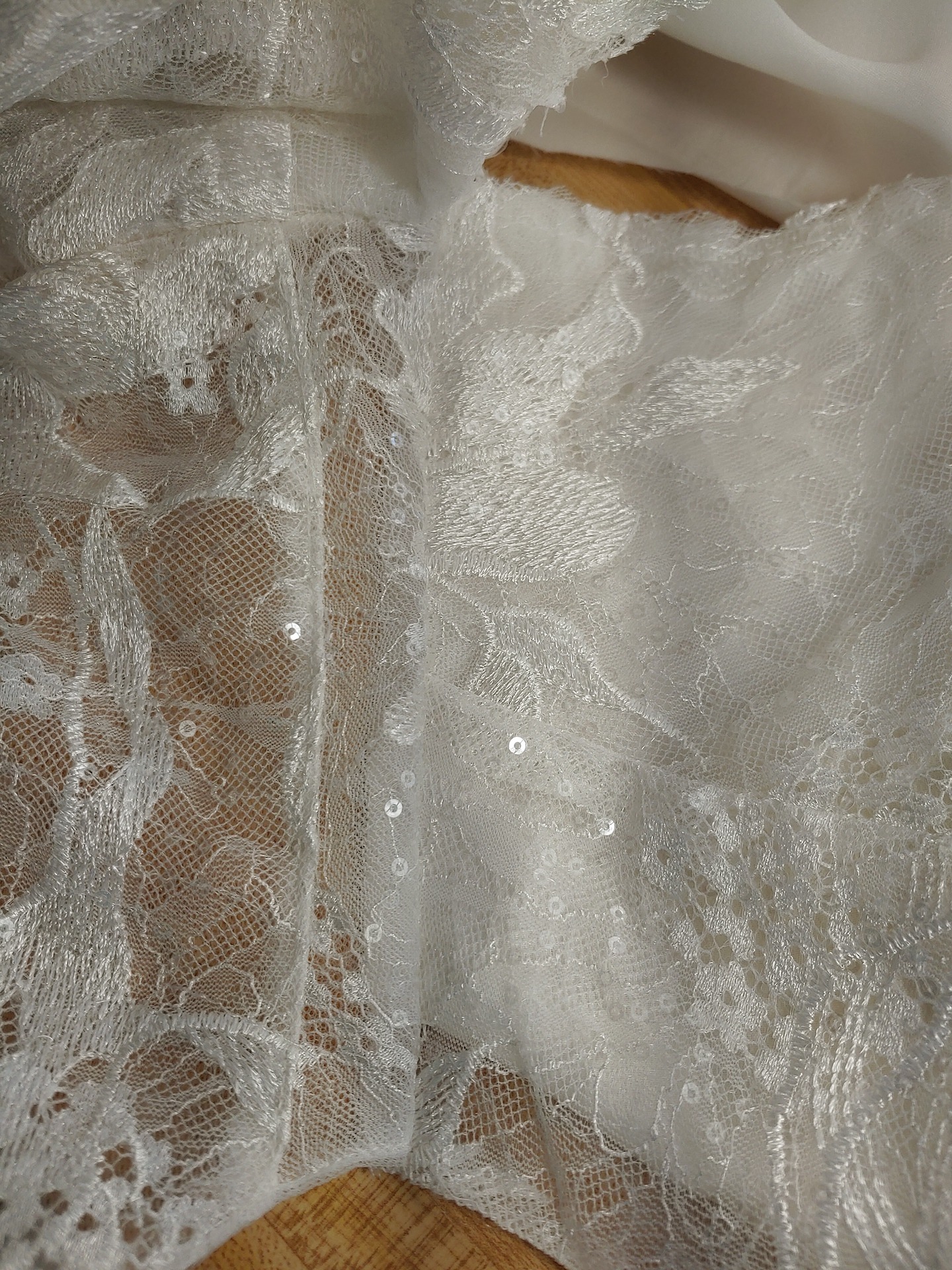 I reattached the skirt to the waist and we were ready for the first fitting.
The dress transformed when it zipped up.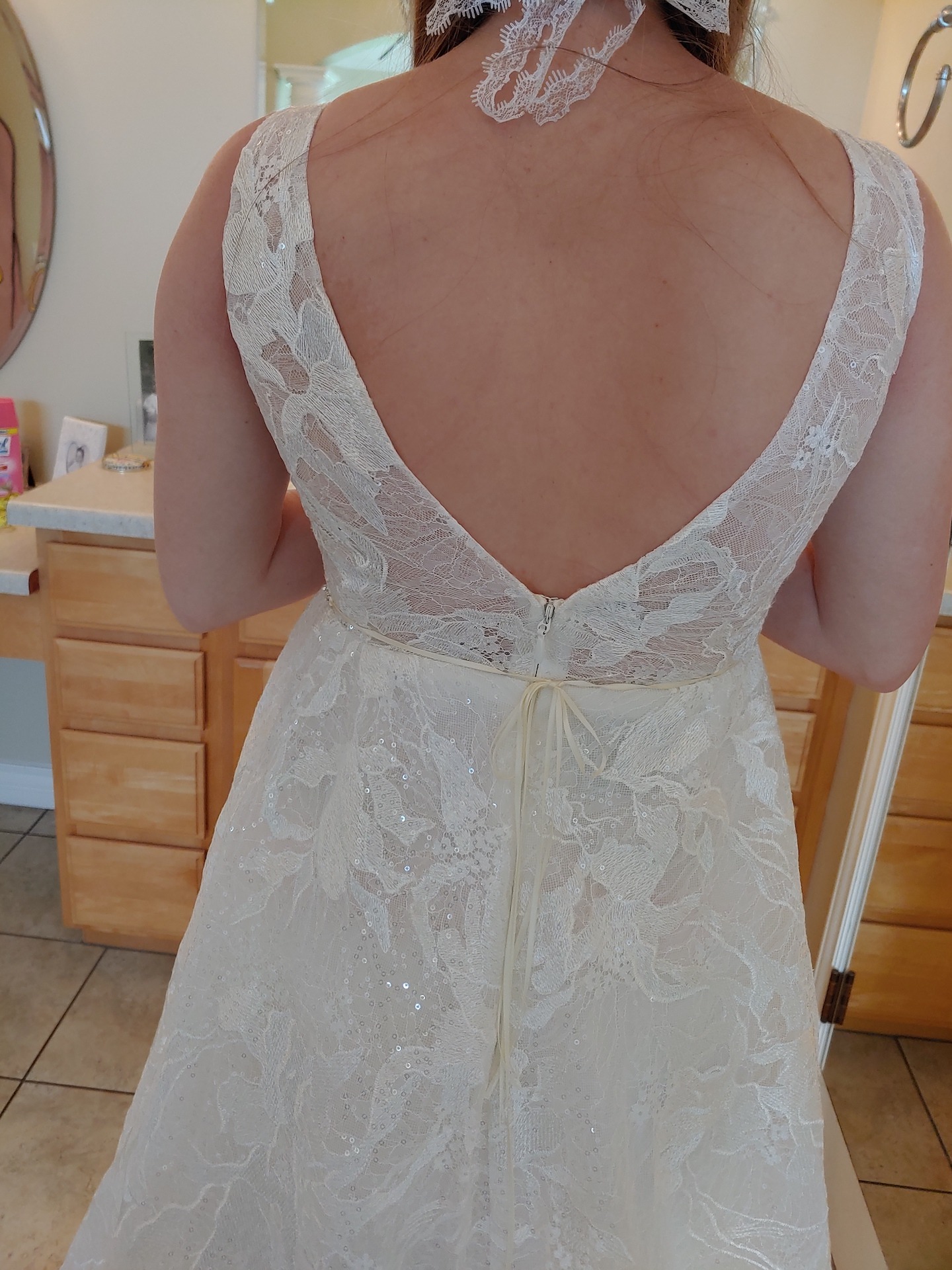 Shoulders were dropped and the bust was taken in just a touch.
Amazing transformation with less work than I was expecting.