Today I received a sweet text from a former beautiful bride with pictures. Back in January and February I worked on her dress. Long before this Covid 19 stuff was affecting the USA.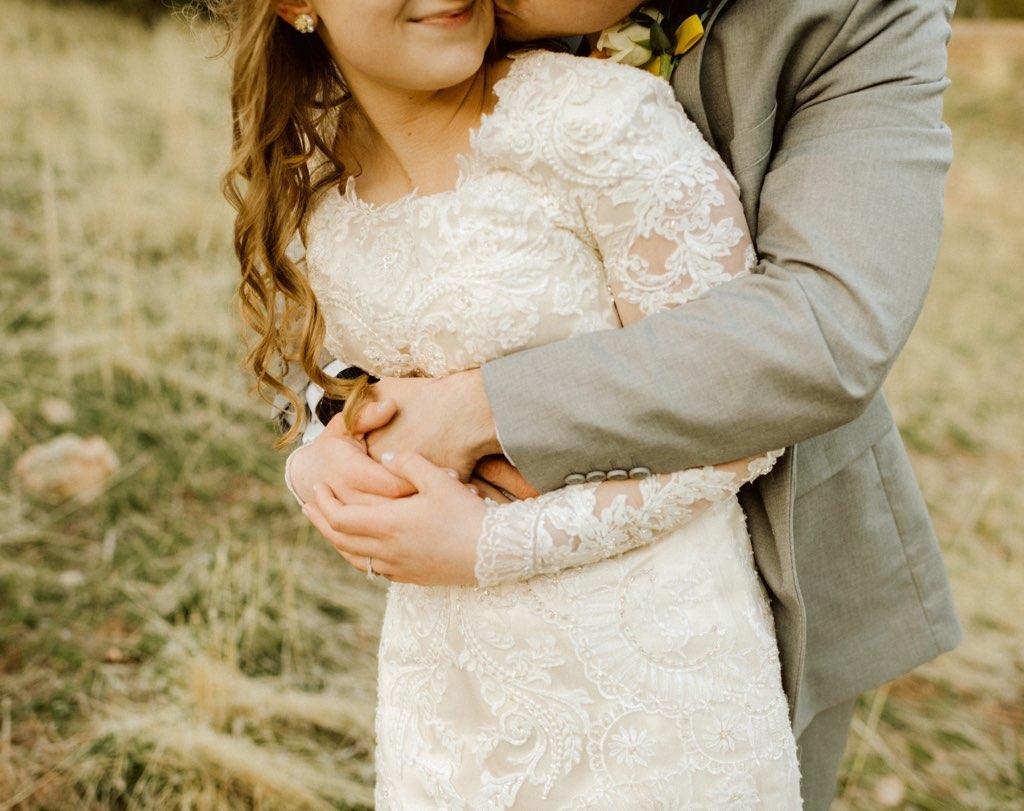 The bodice needed back and shoulder lining with a back zipper added to the button and loop closure. It also needed to be hemmed and the sleeves taken in with button loop and buttons added. It was covered in gorgeous lace and was a nice project.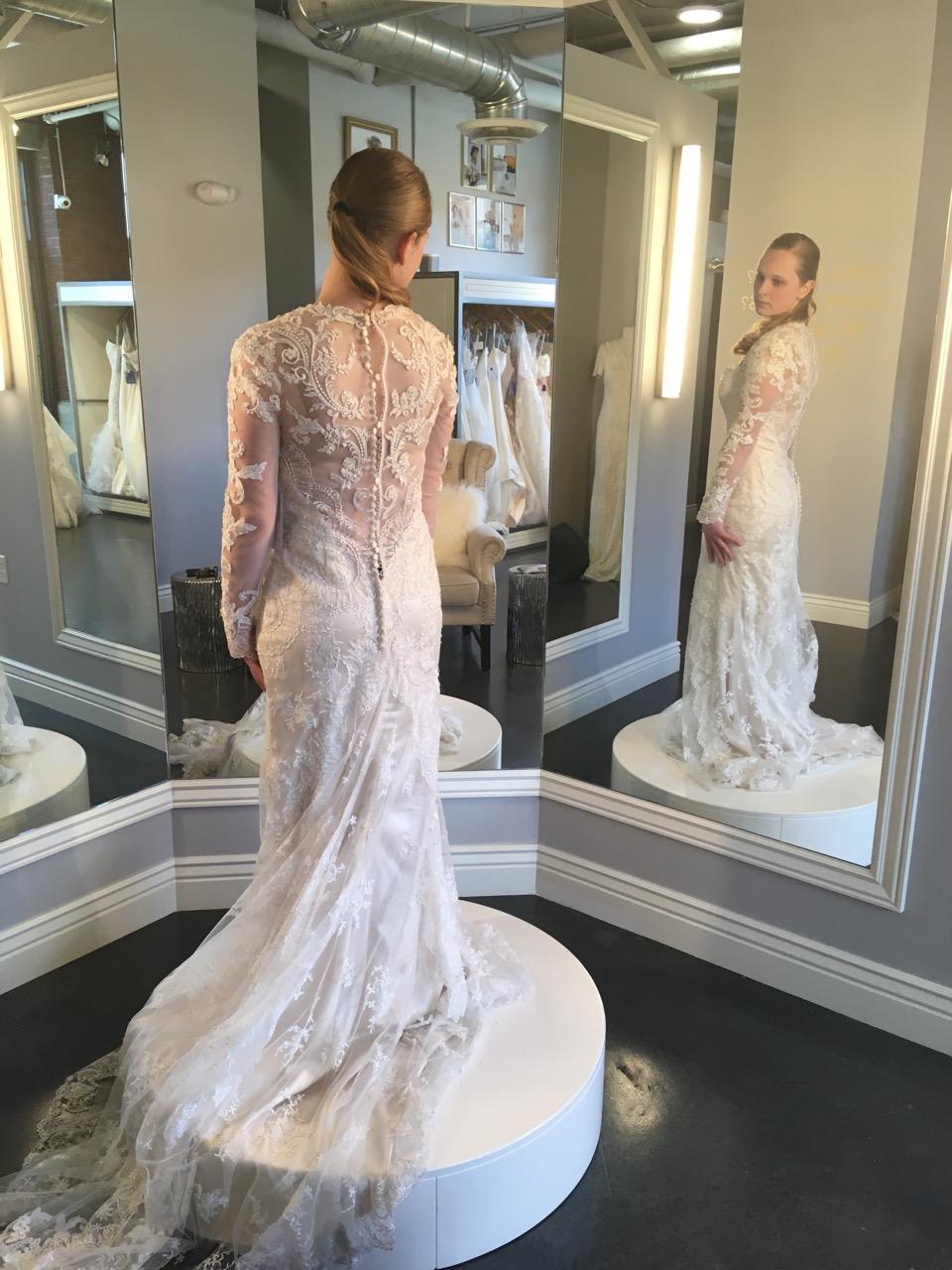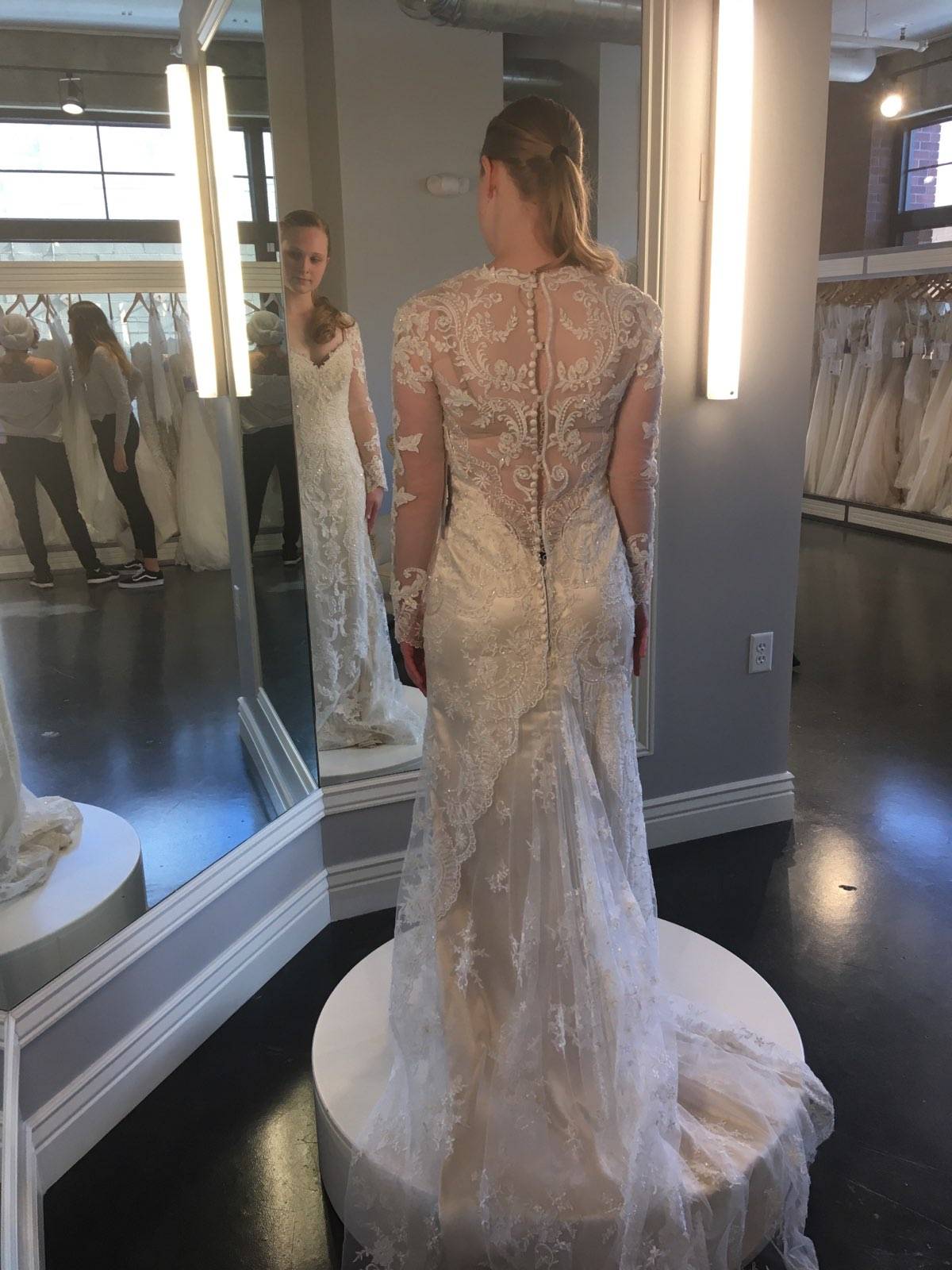 The beautiful bride was such a darling person to work with. This always makes the work go along in a happy way. I feel that I do my best work when the bride and mother are kind. I am sometimes a bit tense when I work on a dress being worn by a fretful bride. 
Here is her text: 
"I just wanted to share some before and after pictures with you like I promised I would!! Thank you so much again for making this dress a dream come true, you truly are amazing!! I hope you are doing well!"