Day in the life of a Bridal Alterations Seamstress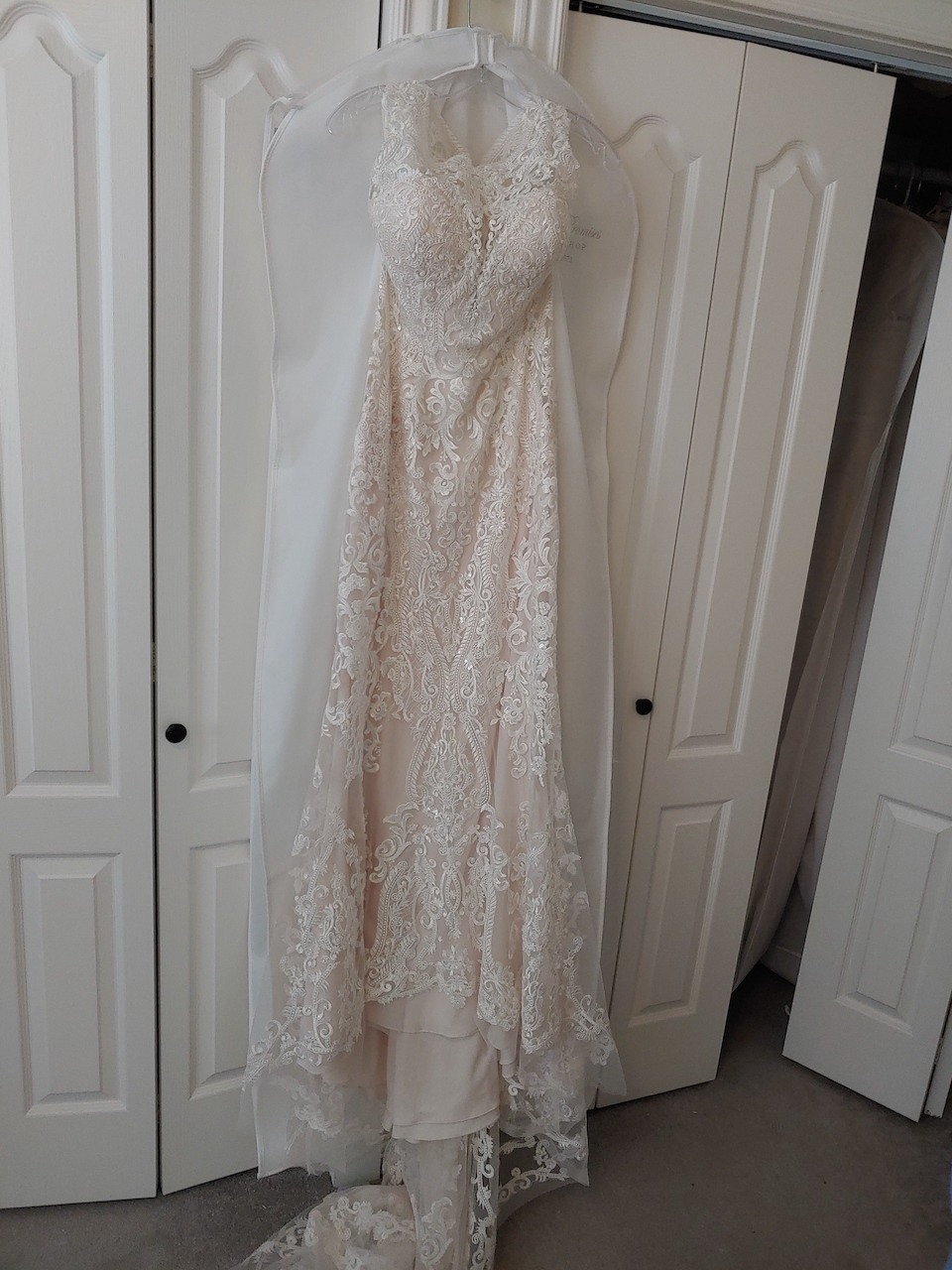 Well, today I am hemming a lace dress.  But this lace hem is a bit different, so I thought I would show you how I did it.  This hem has a sheer netting border below the lace.  It is important to keep that sheer border the same length all the way around, or else the hemline will look funky.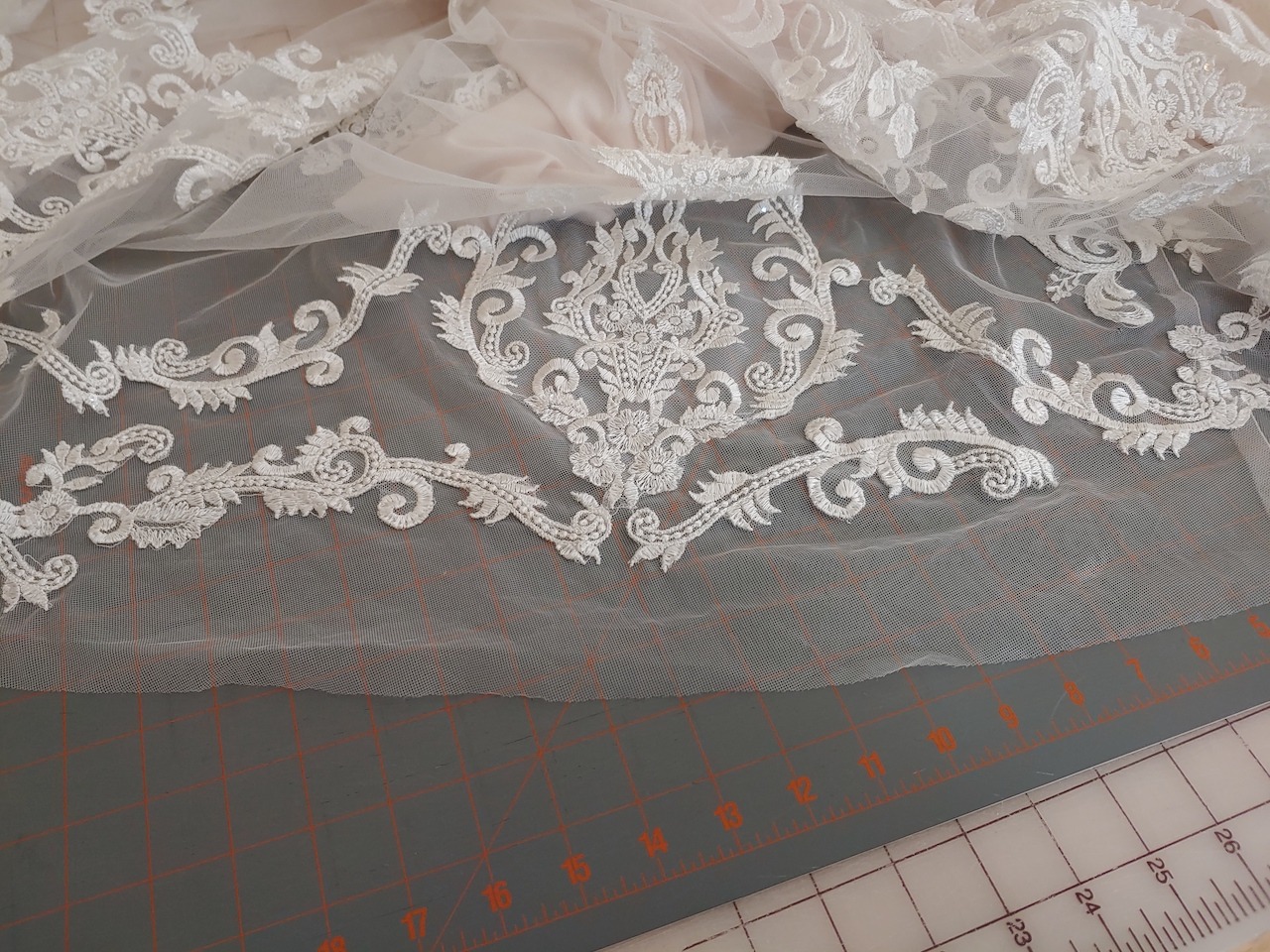 There's about a 1 ½" border of sheer netting.
I trimmed the lace above the sheer to raise the hem. I do not cut into the sheer at all. My cutting starts up on the top of the lace. I started just before the side seam and across the front hem over to just before the other side seam.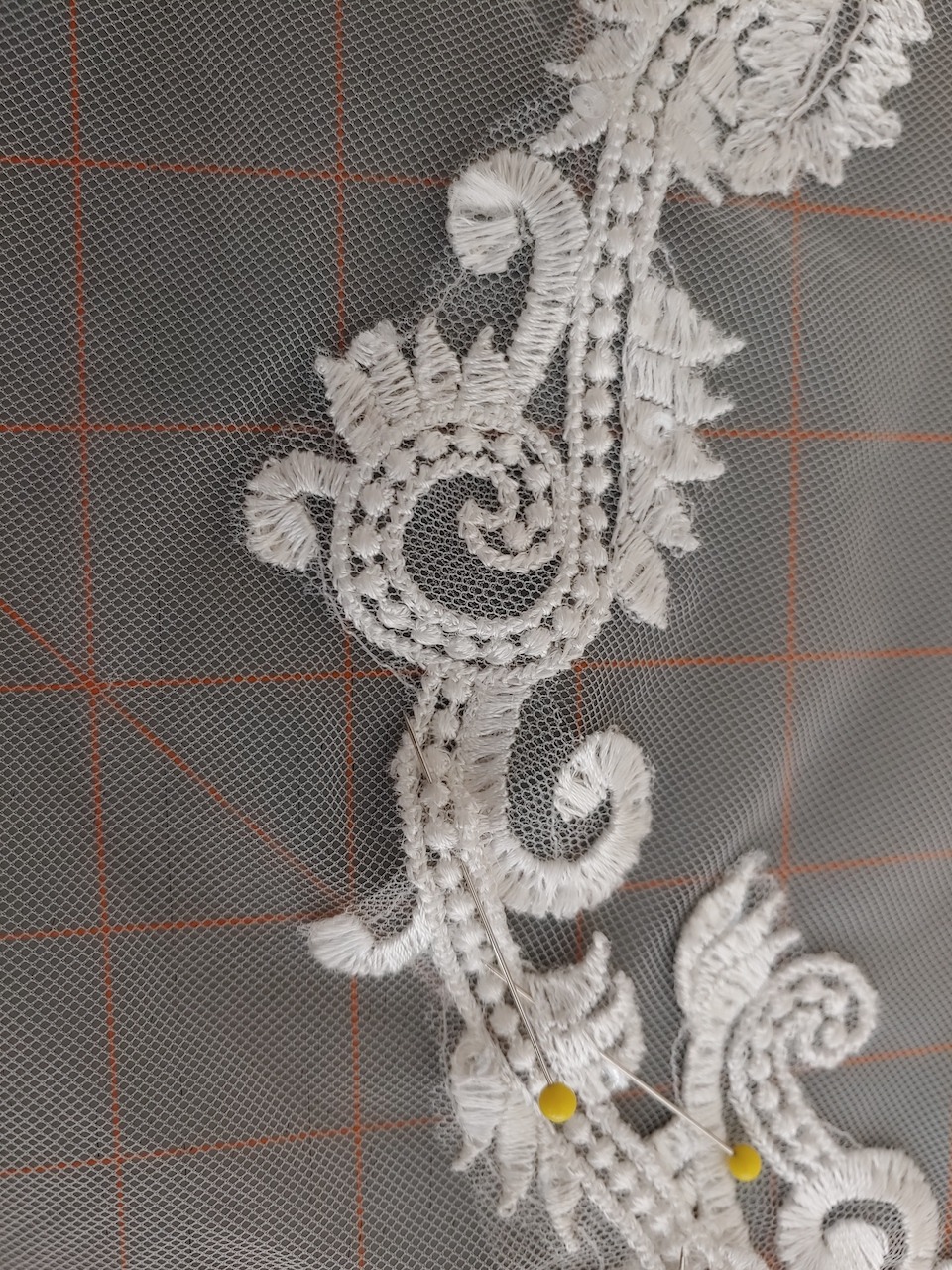 This A-line netting skirt has side front seams as well as side seams. The skirt tapers in narrower as it goes up towards the waist.  This means that when you raise the hem, the side front seams will not match the seam where the bottom of the hem is.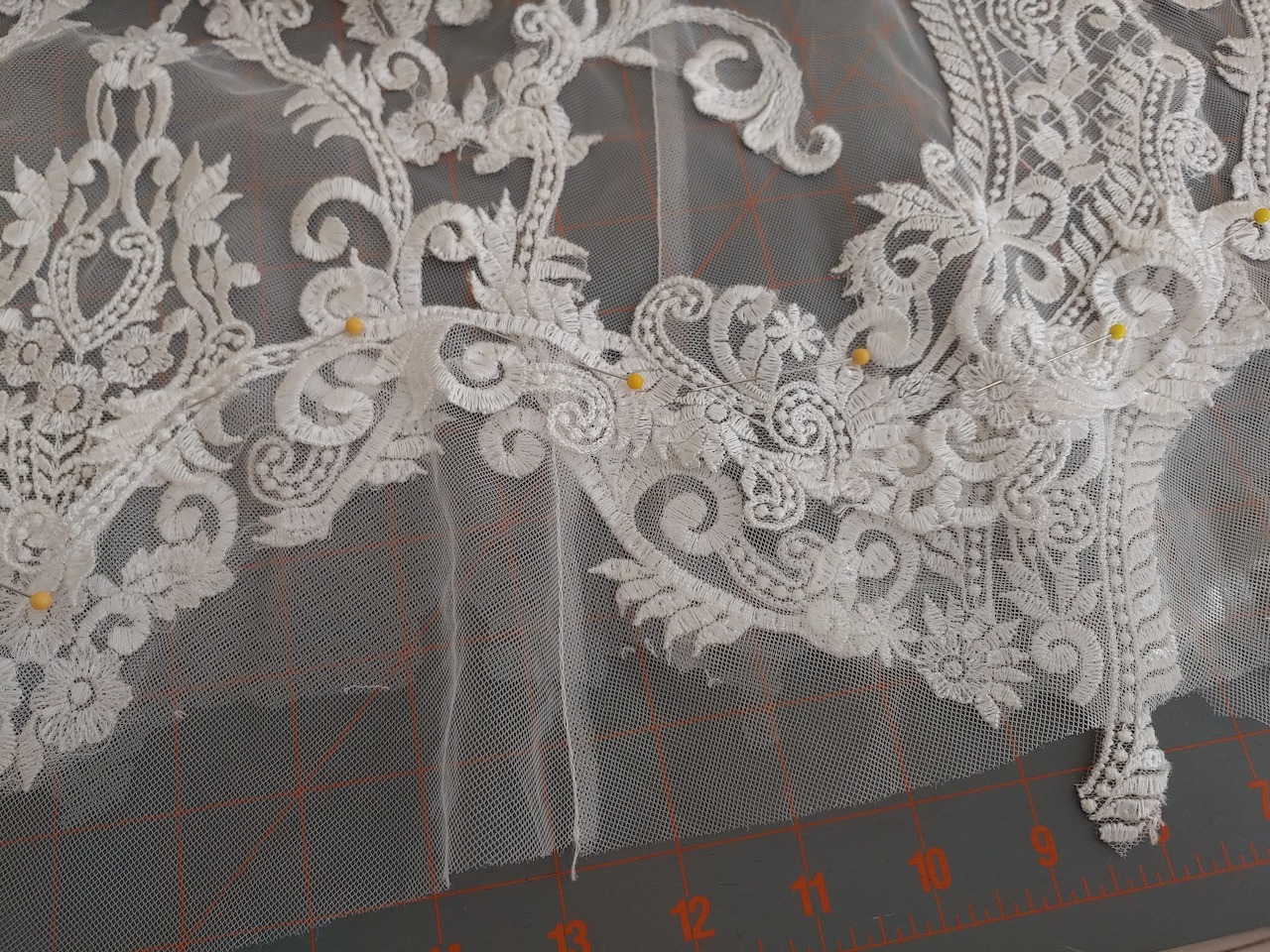 On a skirt with lace at the bottom edge, the seam is camouflaged by the lace, but with this sheer netting border, there is not much you can do about it.  Do not waste time fretting about it.  It will be fine when the hem is done.  It is hardly noticeable, and it is just part of the reality of hemming with the sheer border.
Pin the lace to the new hem length and then taper and ease it out to the side seams. You want the sheer to look smooth clear to the side seams.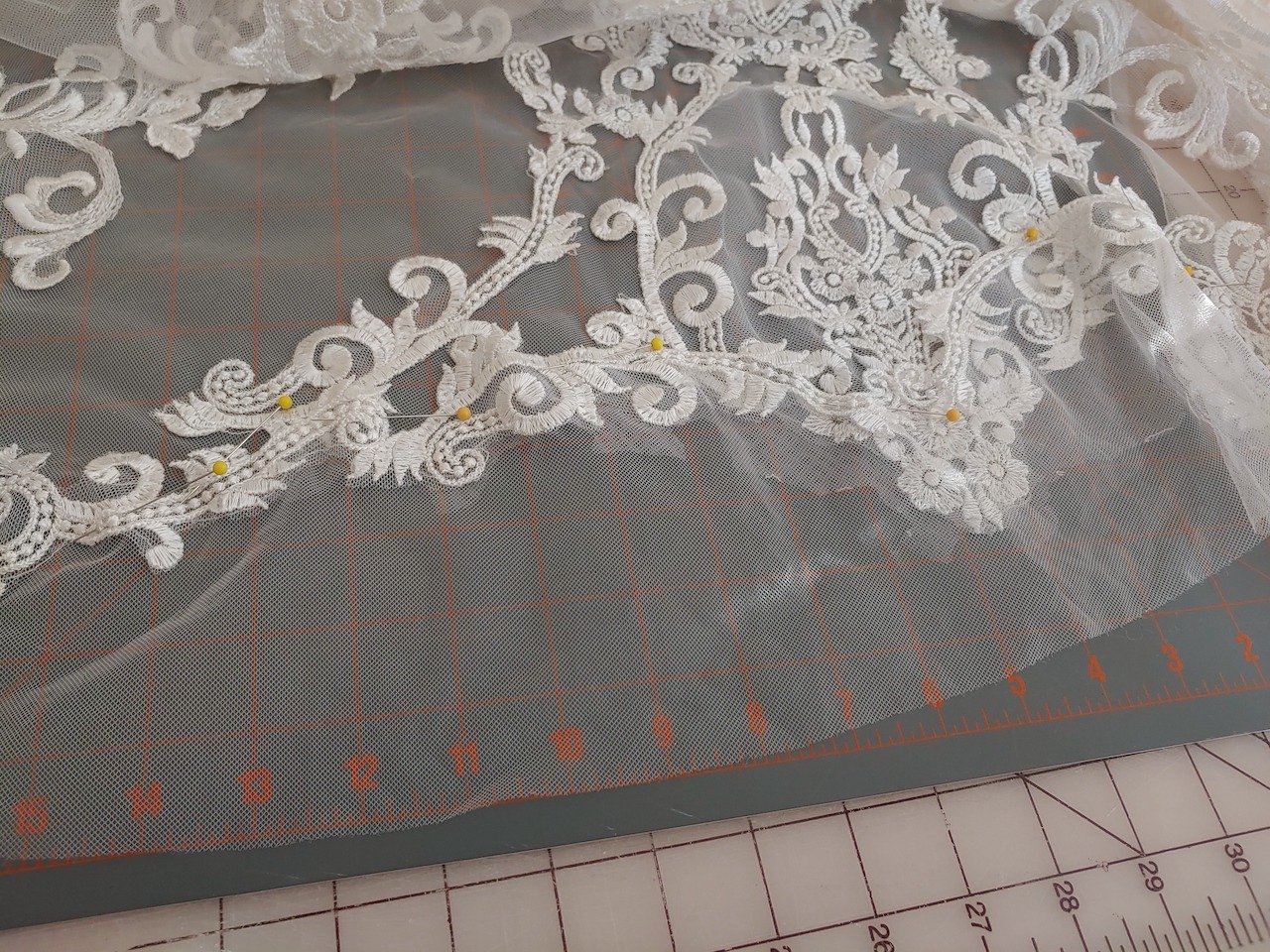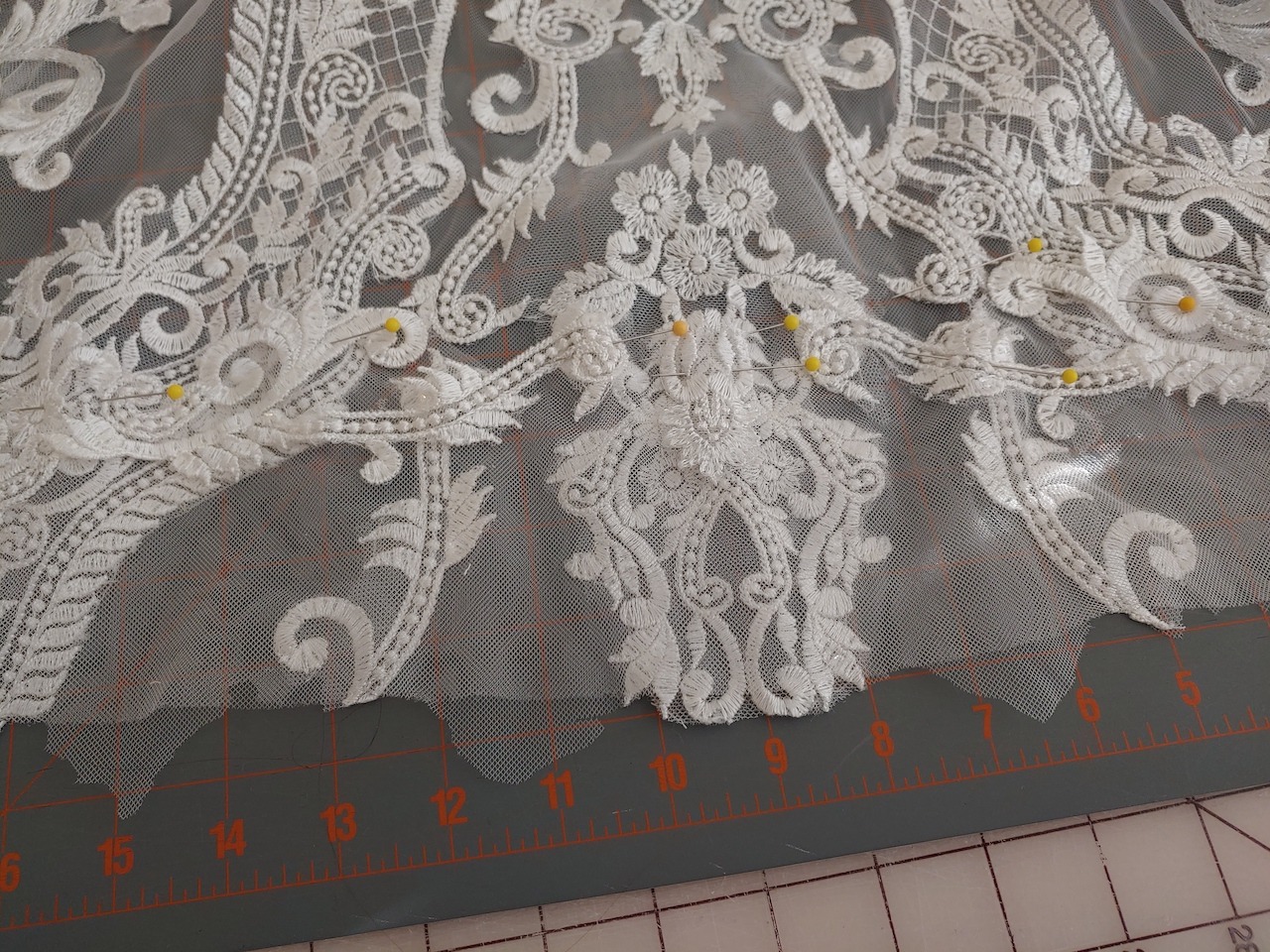 Now stitch the top of the lace to the new hem length.  This is done freehand on your machine. 
Carefully trim extra lace off the back of the new hem.  Be super careful not to catch the netting border into the scissors.  That would be really sad.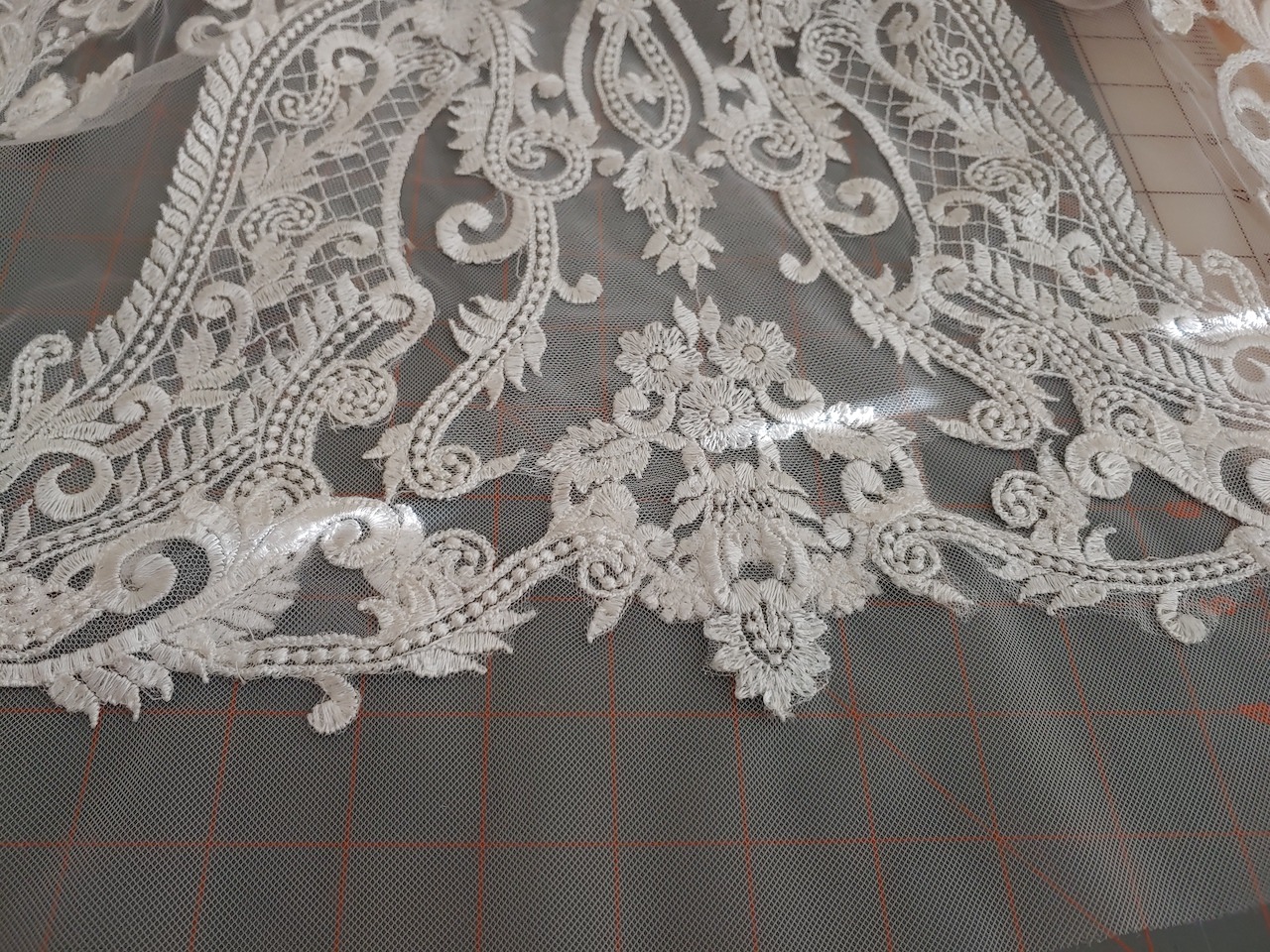 As you can see, the side front seams do not line up on the new hem. Frustrating, but simply cannot be helped on this particular type of hem.  I promise you, once the hem is done, you will not notice it.
Pic 923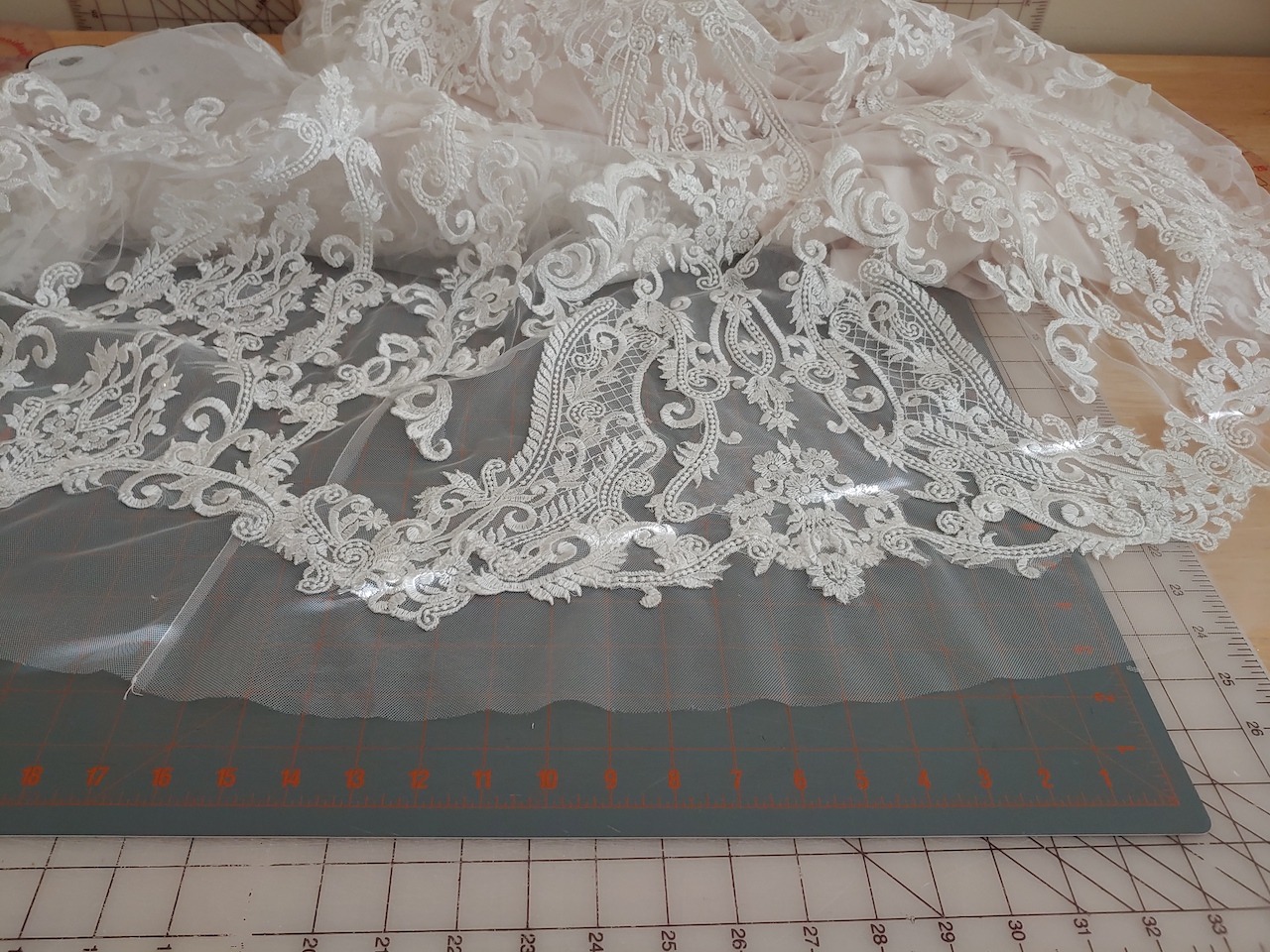 Now put a big fluffy towel on your ironing board.  Place the hem face down on the towel and gently press the lace and netting smooth.  Use a low heat.  You will be amazed at how pressing on the towel smooths out the lace and netting. It makes the hemming invisible from the front. 
Done and out the door.  And no, the bride did not notice the side front seams not lining up.
Want to learn how to do this?  Have any questions?  Get in touch to find out how!