My model for the Level 2 Rodeo Queen section of my Academy is getting married. Hurray! What a treat to work with her again.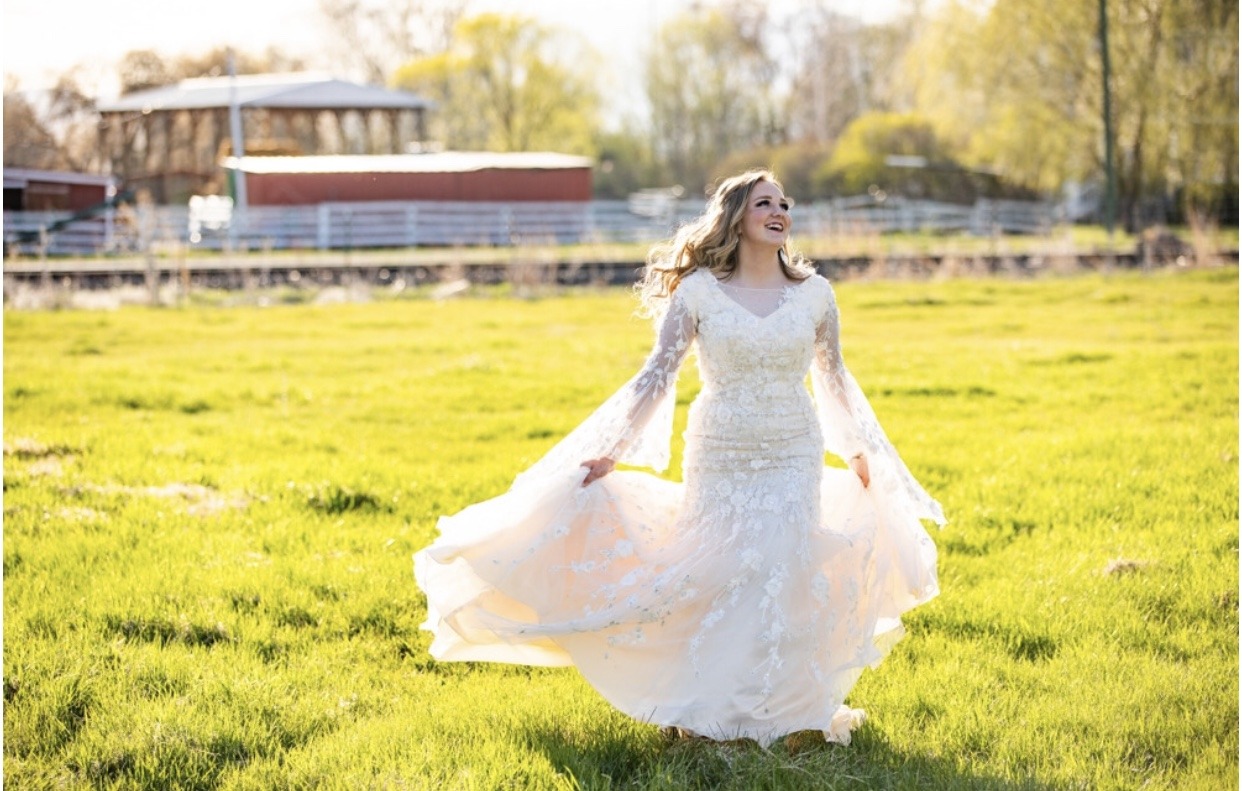 Last year I had altered a ton of her clothes for a Rodeo competition. I took in a gold leather jacket, suede dress, leather skirt, leather jacket with matching skirt, and many blouses.  She competed before the filming.  She won the competition and was able to wear her buckle and crown for the filming.  She was such a fantastic model and endearing human being.  So down to earth.
I was so delighted to work with her again on her wedding dress. It needed a build up on the bodice with a zipper and button loop inserted.  Also gussets under the sleeves and a bustle for her HUGE train.  I really love the sleeves on this dress.  It was of course heavily beaded, (most definitely her style).  She sent me some pictures to put up on my blog.  Her fiancé is one lucky guy. For sure.